The advent of online video changed everything for us. In fact, it made us possible.
Since 2000, we've been live streaming meetings. However, the origins can be traced back much further.
The origins of live streaming meetings
United States President Harry S. Truman gave an important speech in 1951. Delivered at the Japanese Peace Treaty Conference, it ended America's post-World War II occupation of Japan.
The speech also marked the first time a television program was broadcast from coast to coast (87 stations in 47 cities). It used microwave technology – an innovation at the time.
Another forty-four years would pass before live streaming (as we know it) took off. However, things escalated quickly.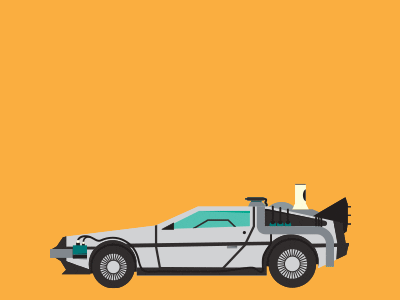 Buffering through time
1995
Progressive Networks facilitate the world's first live streamed event. It was a broadcast of the Seattle Mariners vs. New York Yankees.
1998
NetFlix.com launches. The DVD format was only a year old at this point.
1999
Widespread video hits the internet with an AVI from USA's Comedy Central.
2000
Public-i was formed to help local government stay transparent and accountable.
2002
We live streamed the Labour party conference with our event webcasting service.
2003
Camden Council became our first contracted client. The Council is still with us today, along with 85% of local authorities who use a webcasting provider.
2004
Public-i introduced a choice of streaming: Real or Windows.
2005
YouTube was launched to share videos.

2006
Public-i develop a mobile streaming solution.
2007
BBC launch iPlayer and Netflix introduce their video-on-demand service.
2008
Public-i hit over 2000 live streams.
2009
We integrated Connect webcasting services with the Modern.Gov committee management solution.
CMIS integration would follow.
2011
We integrated popular social media feeds into Connect to help clients reach more people.

2012
The Local Audit and Accountability Act is amended, allowing the public to film and report on council meetings.
Police and Crime Commissioners are elected. Sussex PCC begin streaming their Performance and Accountability meetings soon after.
2013
We make things easier. AV integration, tablet control, automated slides and auto-archiving become core features of Connect.
Public-i develop dual-language webcasting. Carmarthenshire County Council are the first Council to webcast meetings in Welsh and English.
2014
Public-i develop Connect Anywhere, Xpress and Pay-as-you-go. The aim was to make live streaming meetings mobile and affordable.

2015 
Twitter's Periscope live streaming app is born.
2016
Public-i moves over to a HTML5 player – removing the need for Flash plugins for most viewers.
Facebook's live streaming facility becomes Facebook Live. Chewbacca Mom breaks streaming records.
2017
Agile development continues. We integrate with Facebook Live, create a solution for boardroom meetings and find an easier way to manage meetings.
Want to speak to a member of our team about live streaming? Fancy shaping future development? Get in touch.