The fixed webcasting solution
The complete Connect streaming system that can be fully customised and easily concealed
The FX850 can be concealed in a different room or a in a cupboard. It integrates with your microphone system and presentation inputs so it is mostly automatic.
The operator or clerk only requires a tablet to control the start and stop of the webcast and optionally tag the agenda of the webcast. They can do this while sitting anywhere in the meeting room.
Integration with microphone systems
Our FX850 rack can be customised to integrate with your microphone system (new or existing). This means that cameras will instantly track the current speaker.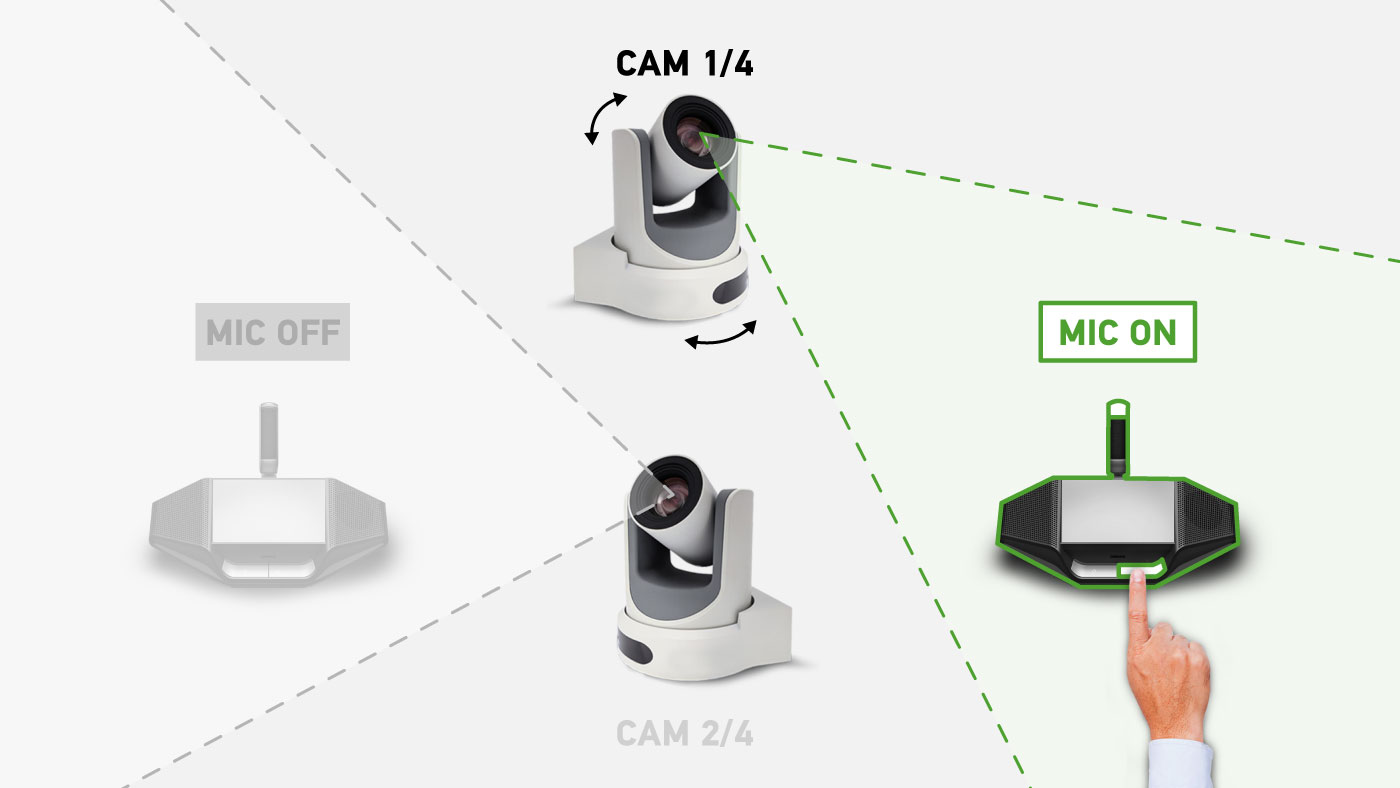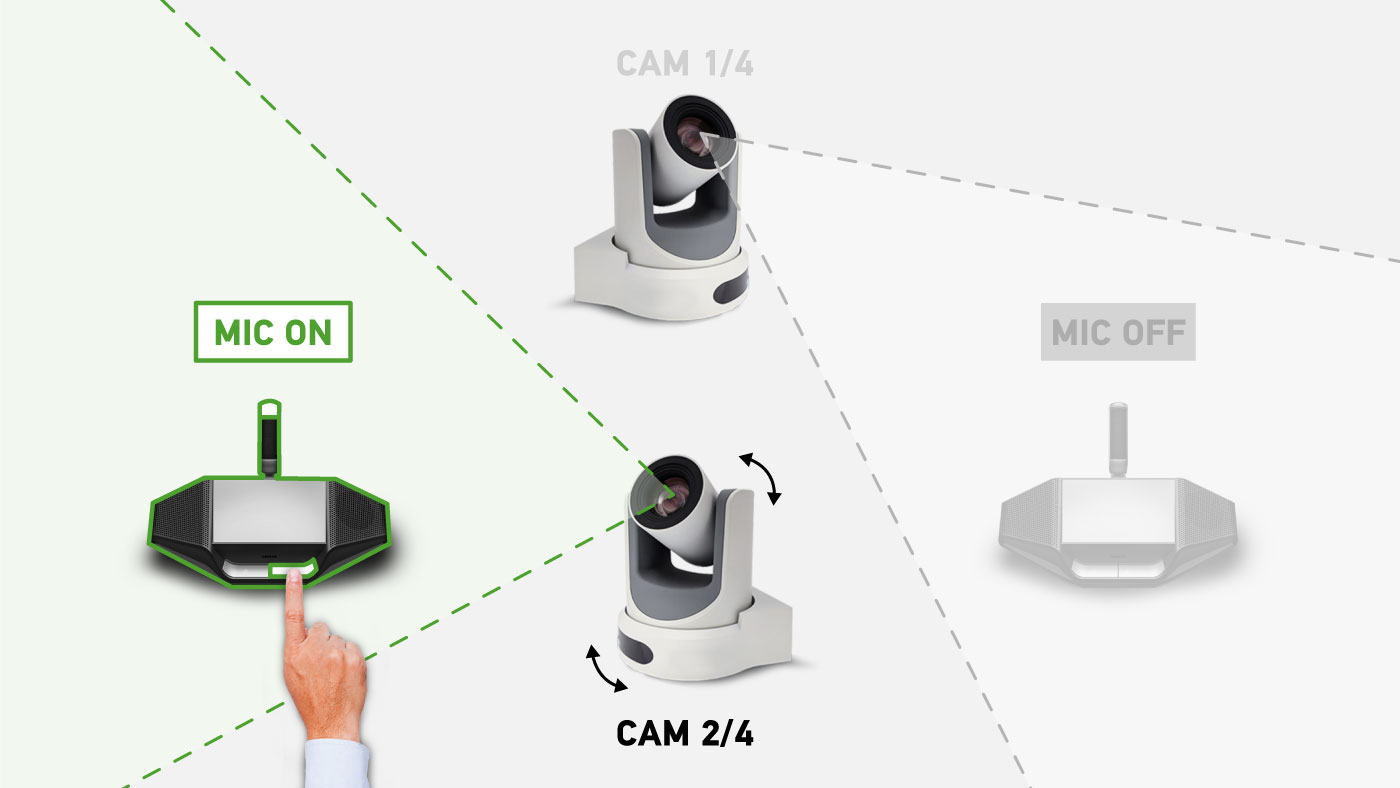 Our solutions allows capturing multiple audio languages (for example Welsh and English) with the same video. The end user can then select the audio stream that is relevant to them.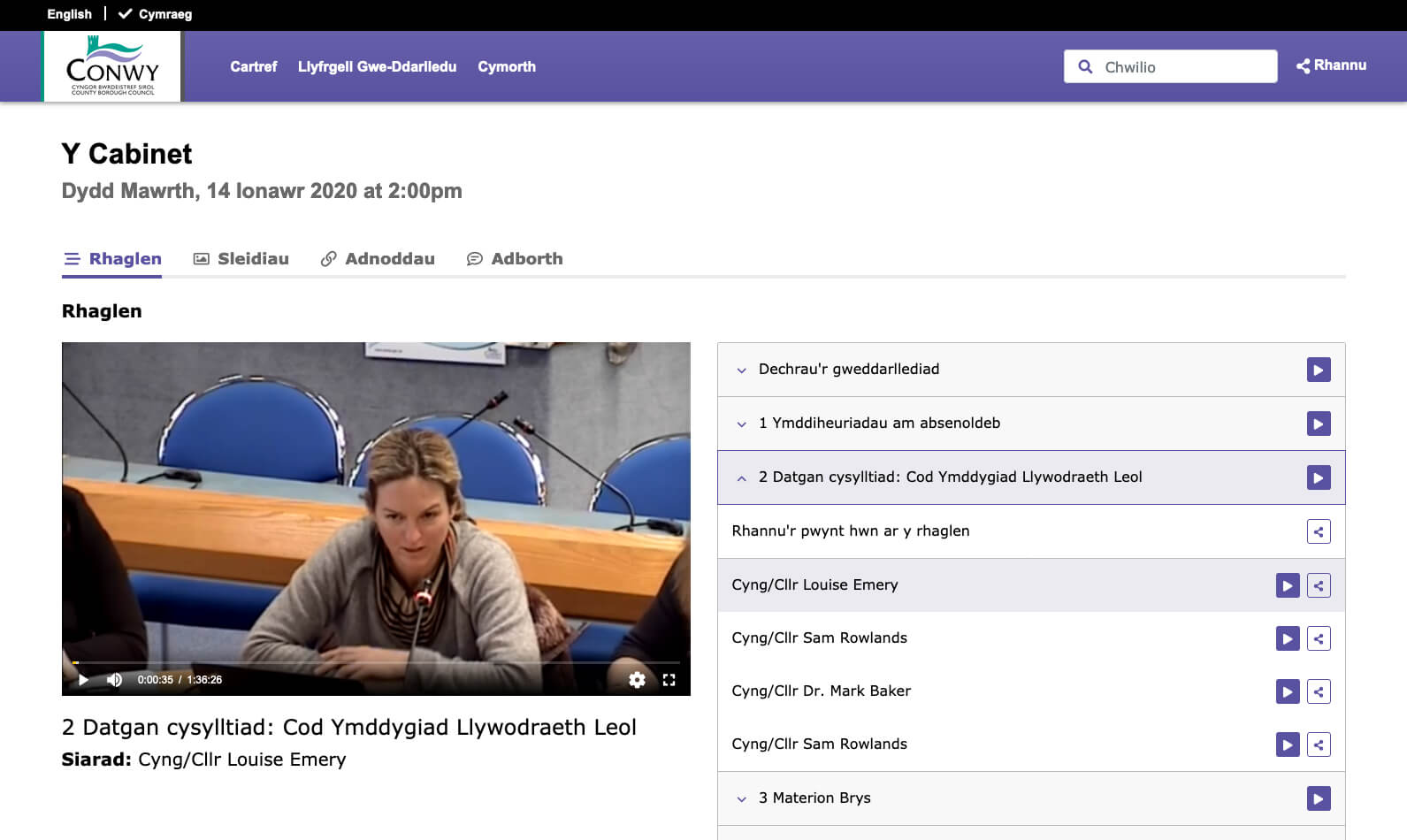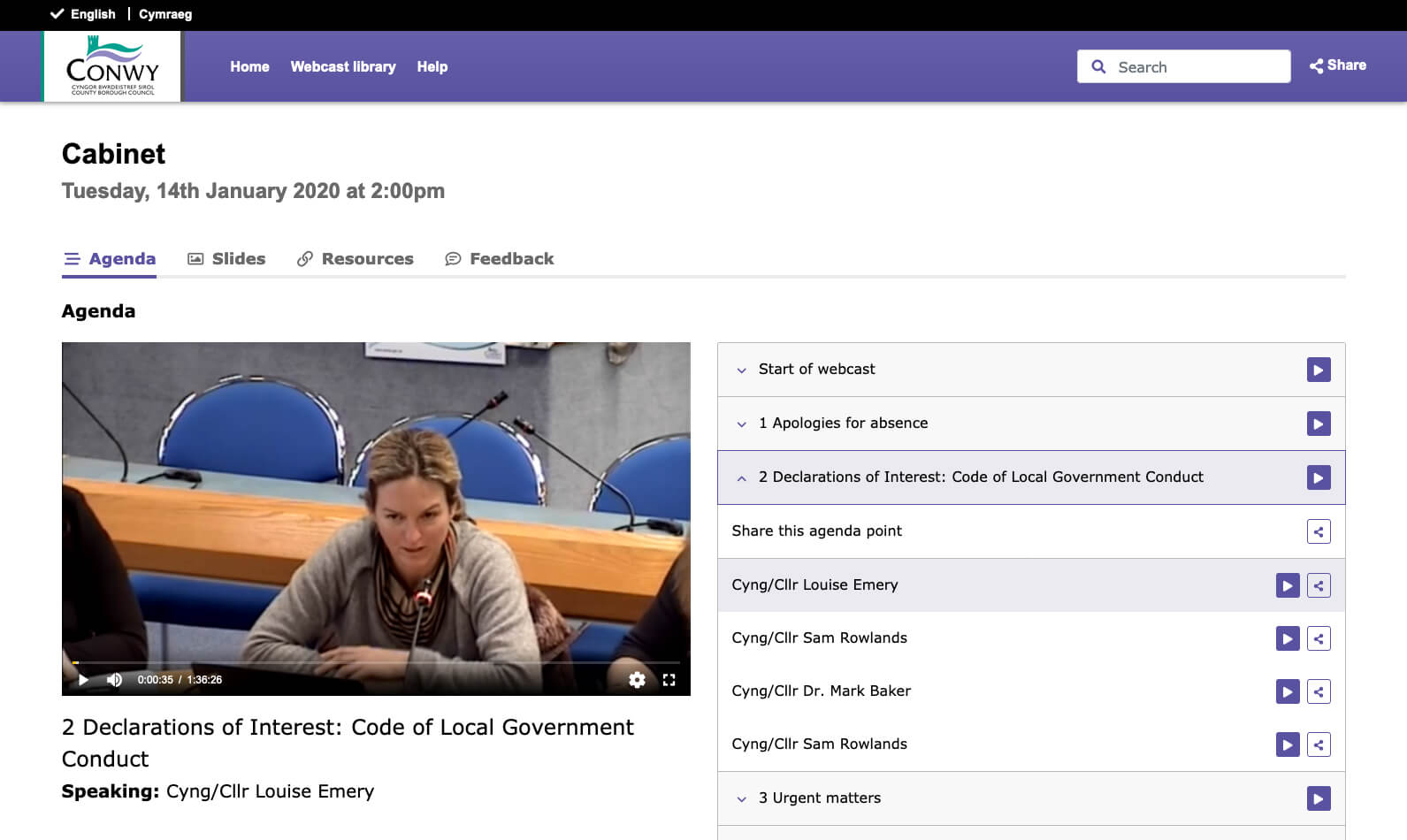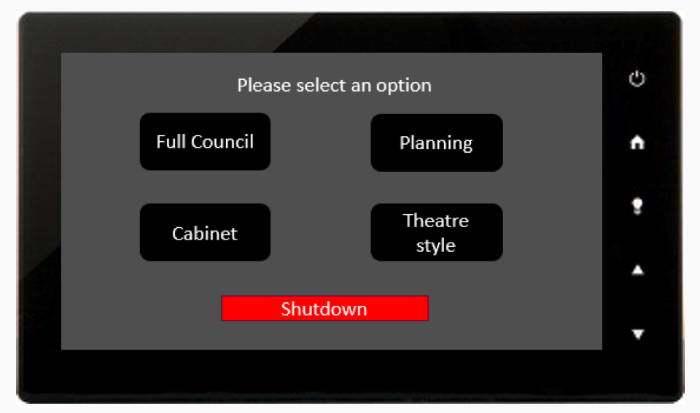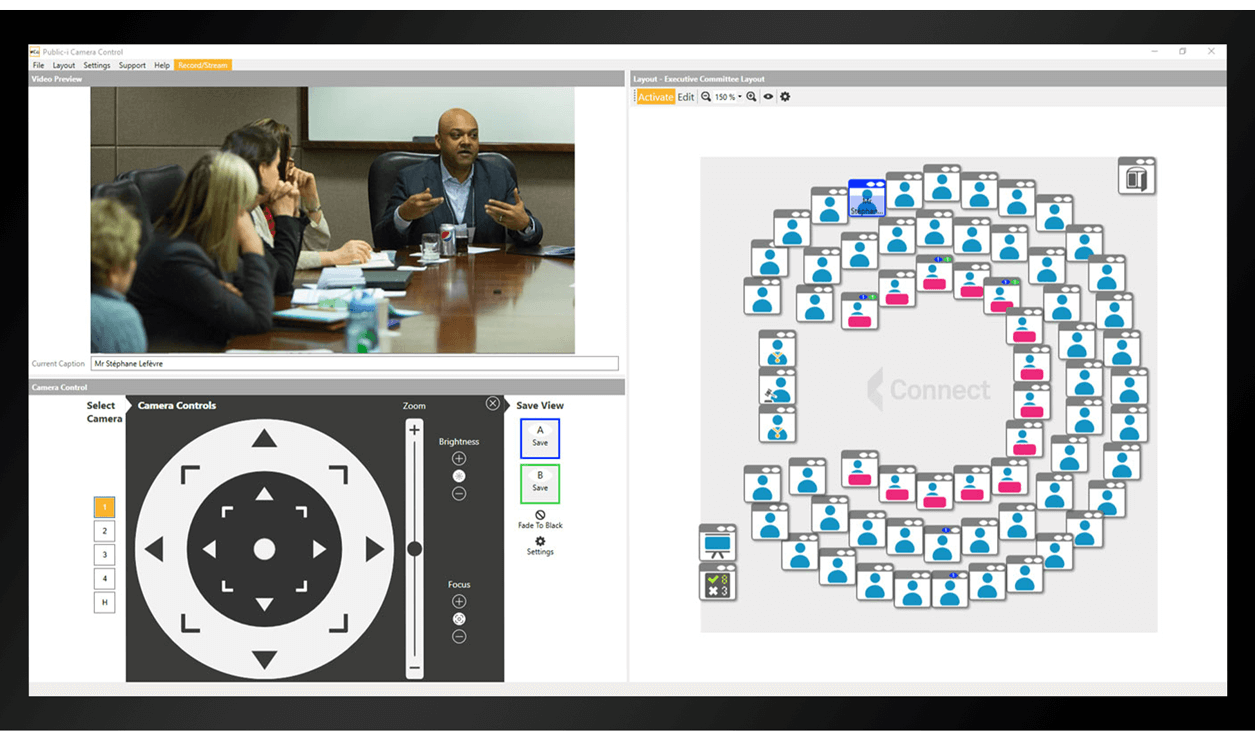 Crestron & AMX integration
Extra integration can be done with touch-screen interfaces (Crestron, AMX).
Public-i also provides AV solutions, visit our AV Solutions page to learn more.
Need more advice? Speak to a member of our team
Call an expert on +44 (0)1273 821282