High quality products at affordable prices
Public-i work with leading suppliers to find the right audio visual hardware to meet each client needs. From replacement parts to large AV projects – we can help.
Talk to us
We partner with top brands like Avonic, Sony and Lumens to offer you high-quality pan–tilt–zoom (PTZ) cameras that are affordable, high performance and
seamlessly

integrate within the environment.
IP, PoE or NDI cameras with outstanding HD quality image even in low light conditions – We have the perfect solution for your AV project.
Bosch, Televic and Shure are some of the leading conference systems providers we have partnered with to deliver the best meeting experience.
From fixed wired systems to portable wireless solutions; voting, authentication and even language channels – we can offer you the conference system that best suits your needs.
Camera automation
Public-i market leading camera tracking software allows conference microphones and cameras to communicate with each other.
Simply setup room layouts so that your cameras focus on the current speaker automatically – no operator needed.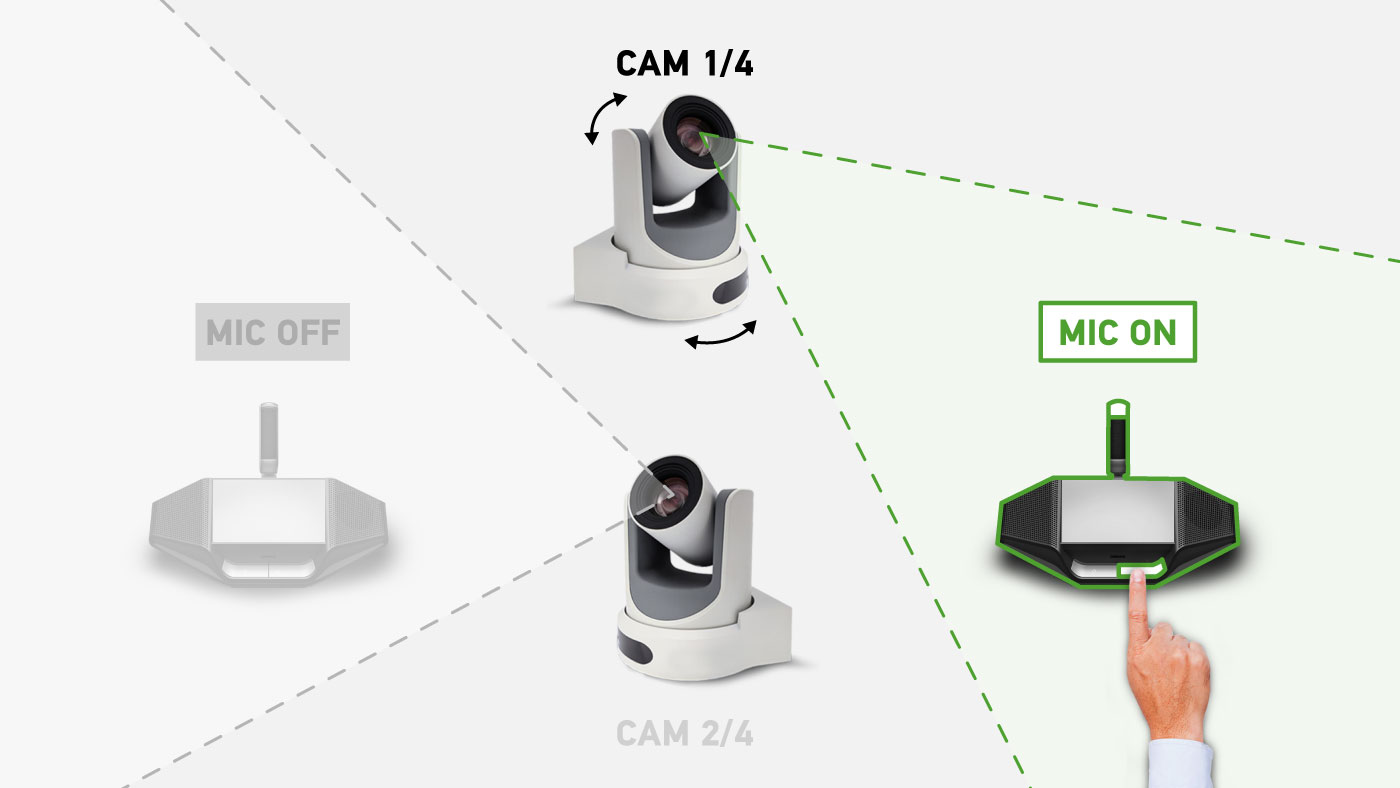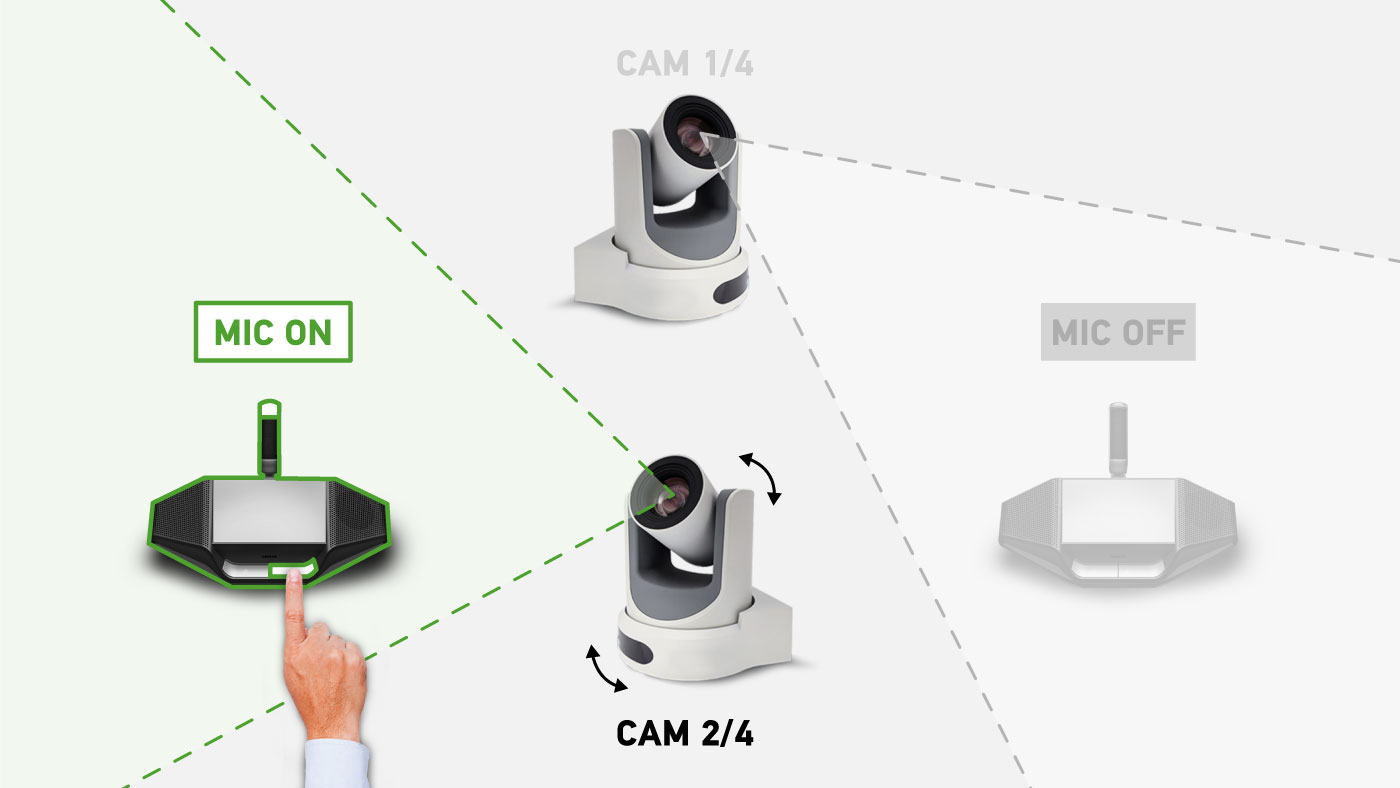 We also offer a range of screens and projectors for displaying presentations, voting results, timer, your logo and other digital signage you may require.
Our expertise is the design and installation of bespoke solutions for listed buildings, ensuring the full integration of all audio visual hardware while respecting the room architecture.
We believe the best AV solution is the easiest to use. That's why we work with Crestron to simplify audio visual hardware management.
Configure multiple rooms setups and manage meeting room displays, cameras and conference systems from a tablet.
Display voting results simply in real-time
Integrated with Bosch Dicentis and Televic Cocon systems, SpaceManager consolidates timers, speakers managment, vote calculation and display, all into a simple interface.
AV hardware & solutions we offer:
Presentation devices

Projectors and screens

LED displays

Assisted hearing systems

Wired and wireless microphones
Speakers

Audio and video distribution
Request a quote
Real-time support
Our service desk team provide first-line support and remote troubleshooting over the phone, and our nationwide team of industry accredited engineers are on hand to attend to any faults.