Connect is a tool that facilitates the capture and stream of video, through a simple and flexible booking system. Our webcasting services integrate with your hardware and software to provide a rich streaming solution.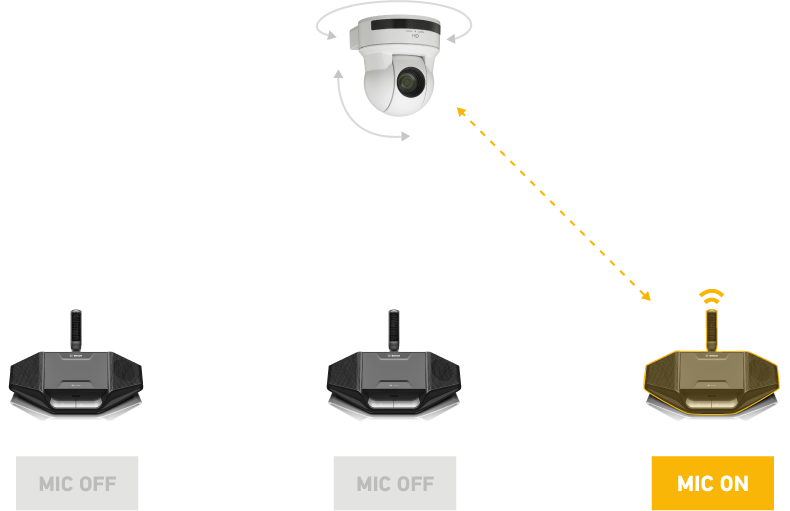 Finding meeting resource isn't easy – that's why we've simplified things.
Developed with leading audio providers, our cameras respond automatically to live microphones.
You can now control the meeting via tablet, from anywhere in the room.
We continue to develop our webcasting services to make meetings easier.

A solution for all sizes and situations
The complete streaming solution

• Access to Connect admin
• Connect webcaster full version
• Camera automation option
• Remote control option
• Post production ability
• Fully responsive player view
• HD streaming option
A portable streaming option

Multiple software downloads
Booking direct from application
Camera preview window
Audio monitor
Slides desktop capture
Live and local streaming
Automatic archiving
Local editing and playback
Mobile only audio capture

Multiple software downloads
Audio monitor
Agenda points
Local audio streaming
Review and publish
"Our webcasts have proved so popular that local media outlets now host them on their own websites too."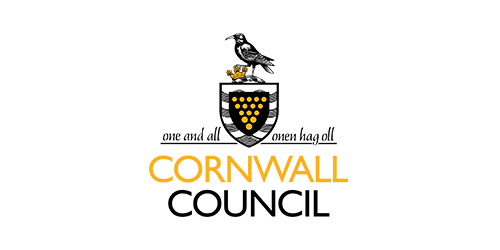 The site will mirror your corporate "look and feel" – designed to play on all browsers and devices.
Viewers can toggle between standard and high definition and watch slides move automatically alongside with the video.
Looking to elevate your online meeting? Connect webcasting services offer the richest user experience available.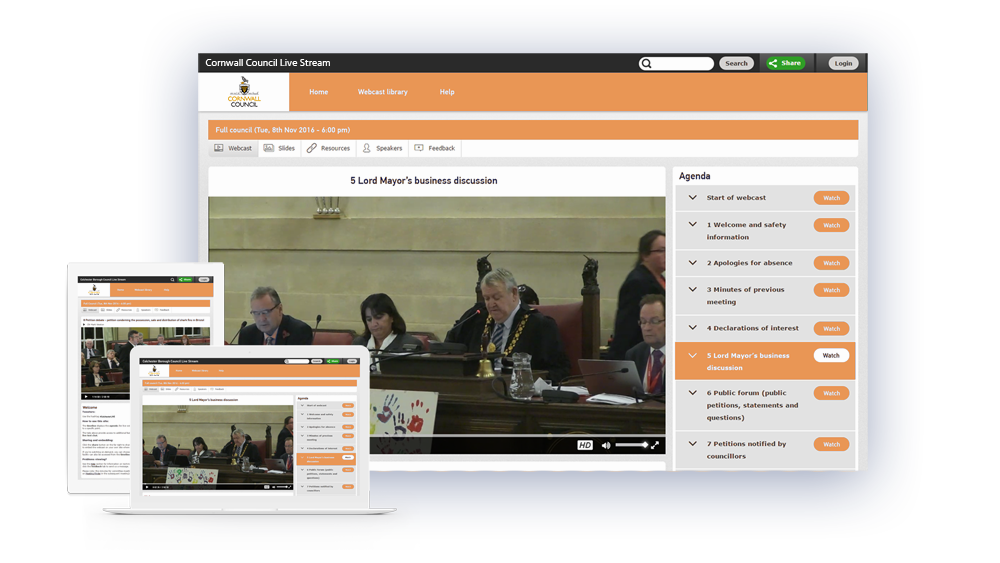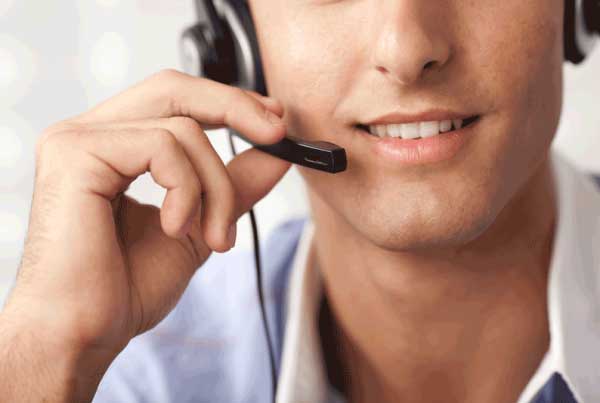 Support is a fundamental part of Connect webcasting services.
Our expert service desk will test the system before every one of your meetings.
Phone, email or instant messenger – someone is always there to help.
Need remote support? Our messenger service is available on tablet.
Connect webcasting services incorporate popular social media like Facebook and Twitter.
You can encourage viewers to share content, without worrying it will be taken out of context.
The webcasting services have additional live chat features that can be used to stimulate even more debate.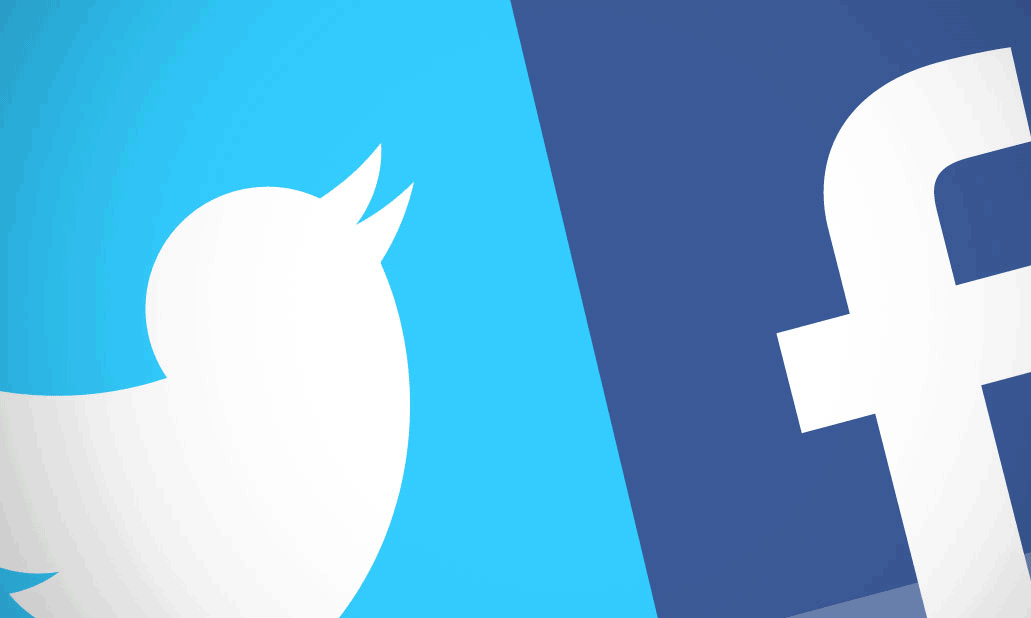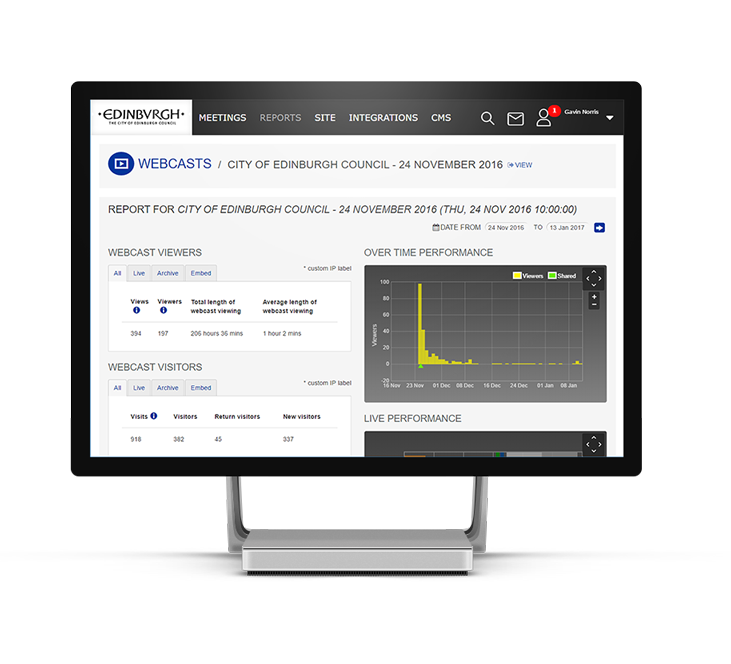 Automated tweets alert your followers when a meeting starts or an agenda is discussed. Monitor viewership and interactions with the statistical suite. Attract more people and expand your network with the subscription feature.
South Yorkshire Joint Secretariat
"Whether citizens are just getting online or are already established there, the webcasts provide an attractive and user-friendly opportunity for engaging with public authorities."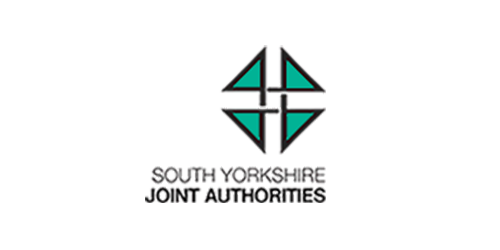 Call to learn more about our webcasting services.
It doesn't hurt to ask.