Products designed to meet the needs of the local government sector
Our market-leading software and hardware are designed to make local government meetings better
Connect webcasting
Over 100 local authorities webcast with Public-i. Built with local government in mind, Connect webcasting allows councils to livestream and share meetings easily.
User-friendly interface and tablet-control allows operators to livestream meetings at the touch of a button.
Our feature-rich platform allows viewers to access the meeting as well as meeting transcripts, presentations and resources. Meetings can be watched from any device, live or on archive.
Connect Webcasting integrates seamlessly with most existing microphone systems and committee management systems CMIS and Modern.Gov.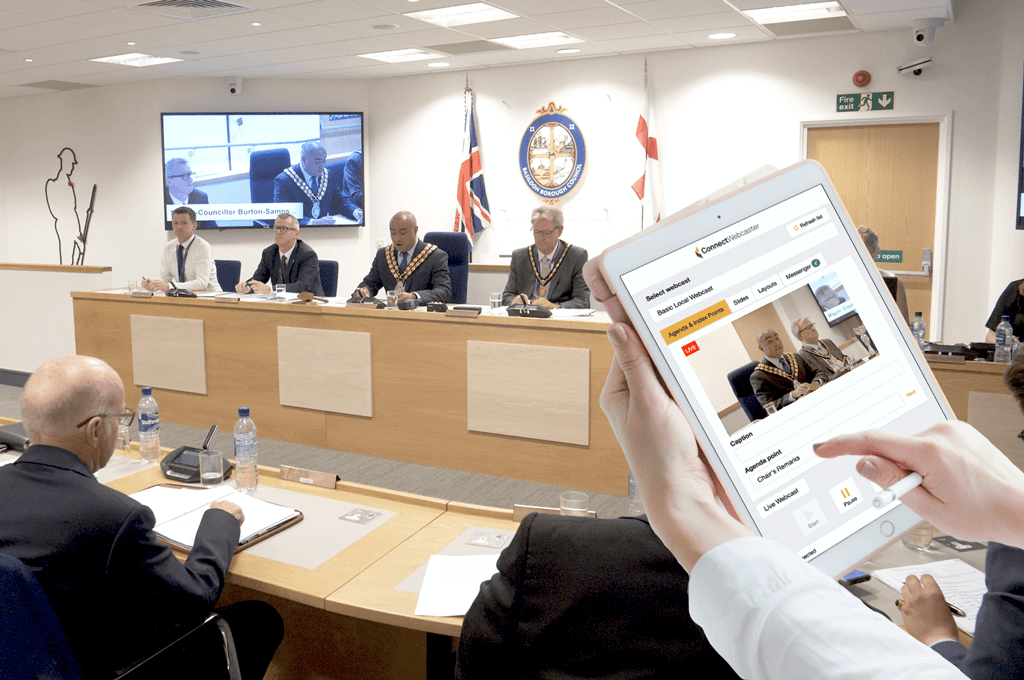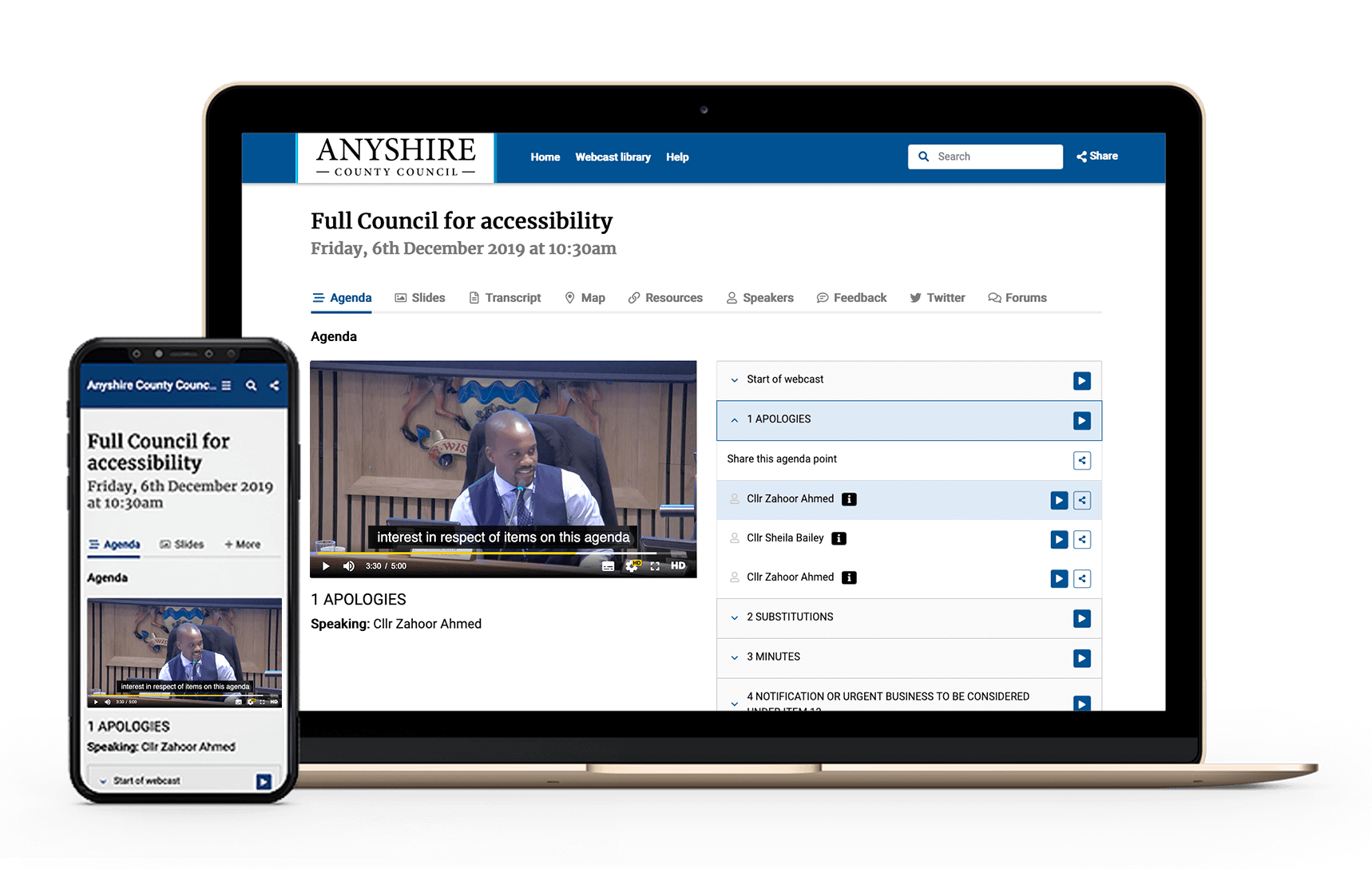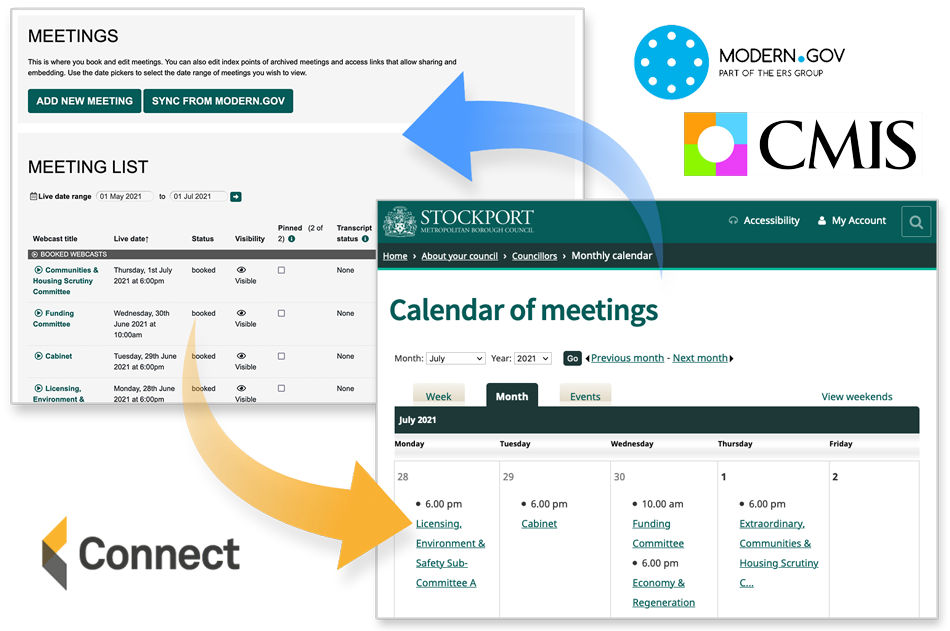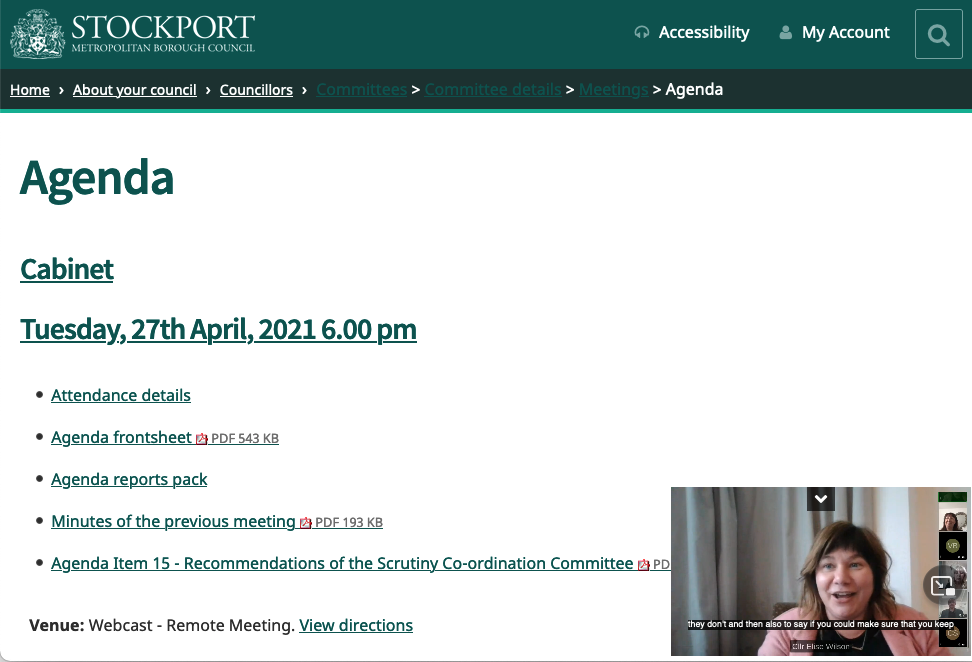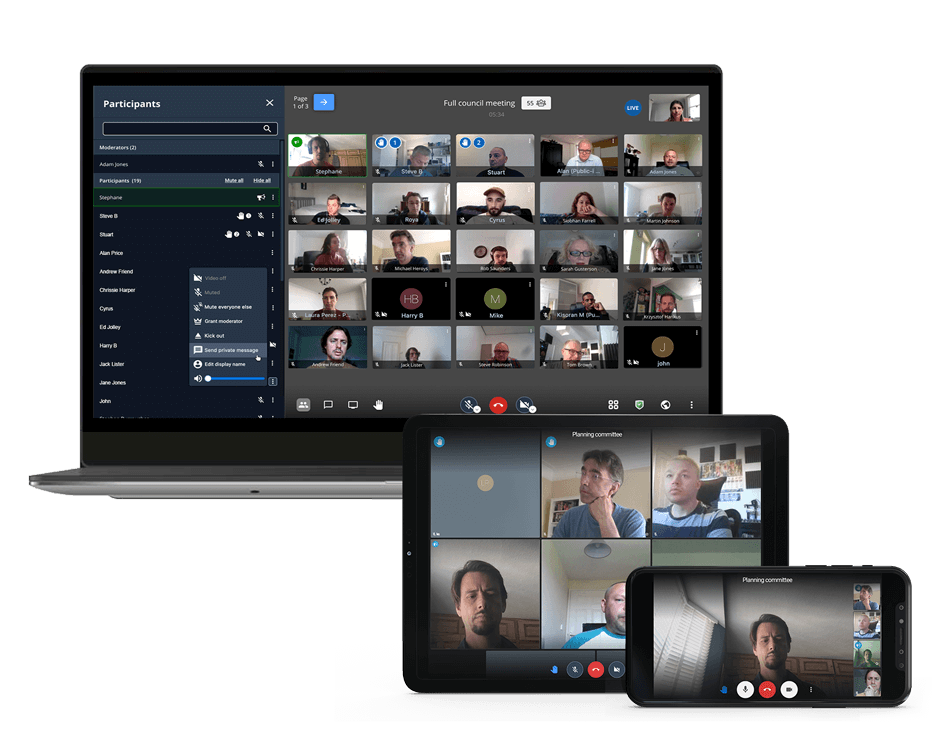 Connect Remote
Public-i video conferencing solution for councils. Secure, web-based remote participation with a host of meeting operator controls.
Operators enjoy many features of a "traditional" meeting: speaker queue, lobby and voting, from a simple, user-friendly interface.
Password protected entry, lobby system and microphone muting functions keep the meeting private and secure.
Our dedicated service desk team are on hand for training and queries, plus our online Knowledge Base hub is full of useful articles for troubleshooting.
Hybrid Link
Hybrid council meetings with full functionality, easily managed by one operator and fully integrated with webcasting and committee management systems.
Hybrid Link allows a single meeting to take place, with participants in the meeting room and joining remotely.
A single meeting operator can manage the whole meeting: one speaker queue, voting and webcasting all from one place.  
Whether attending in person or remotely, Hybrid Link ensures that all participants get the same experience and are not disadvantaged by being remote.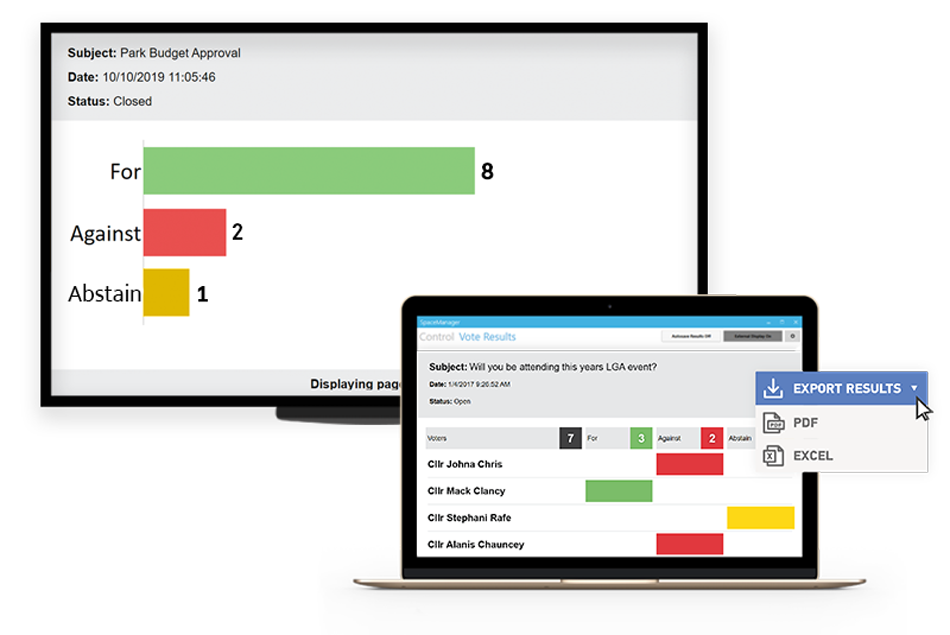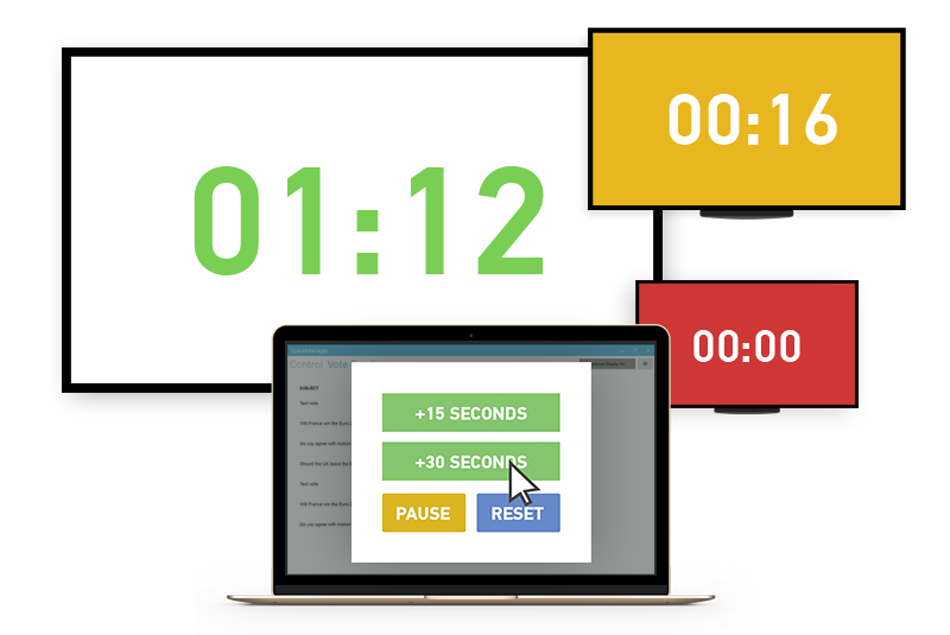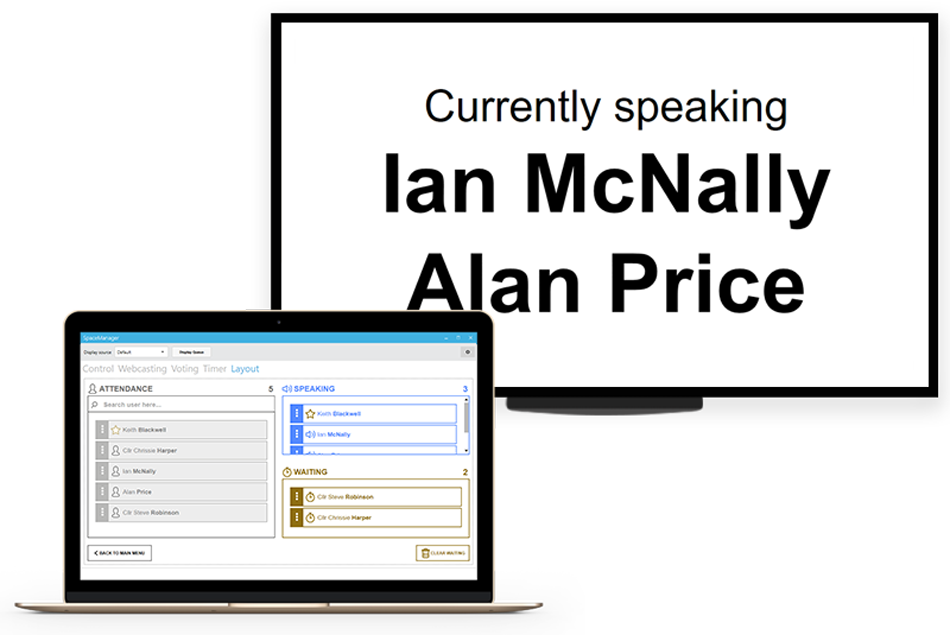 SpaceManager
Public-i SpaceManager works with Bosch DICENTIS and Televic Cocon systems to make meetings easier to manage in one simple interface.
SpaceManager displays voting results in real-time, which can then be easily exported after the vote.
Colour coded speech timers are clearly displayed in the room and easily managed by the operator.
Quickly load pre-saved meeting layouts and manage speaker queues with the simple user interface.
CameraControl
CameraControl software allows conference microphones and cameras to communicate with each other – no operator needed.
CameraControl is compatible with all leading conference microphone systems and integrates seamlessly.
CameraControl enables cameras to move automatically to the live microphone position. No panning or clumsy human-operation.
Time-saving software which enables operators to load pre-saved meeting layouts.

Want to learn more? Talk to us!
Speak to a member of our team on +44(0) 1273 821282 or send us a message