PTZ camera tracking – no operator needed
CameraControl software allows conference microphones and cameras to communicate with each other – no operator needed.
CameraControl allows conference mics and cameras to work in sync.
It's fully automated: no operator required.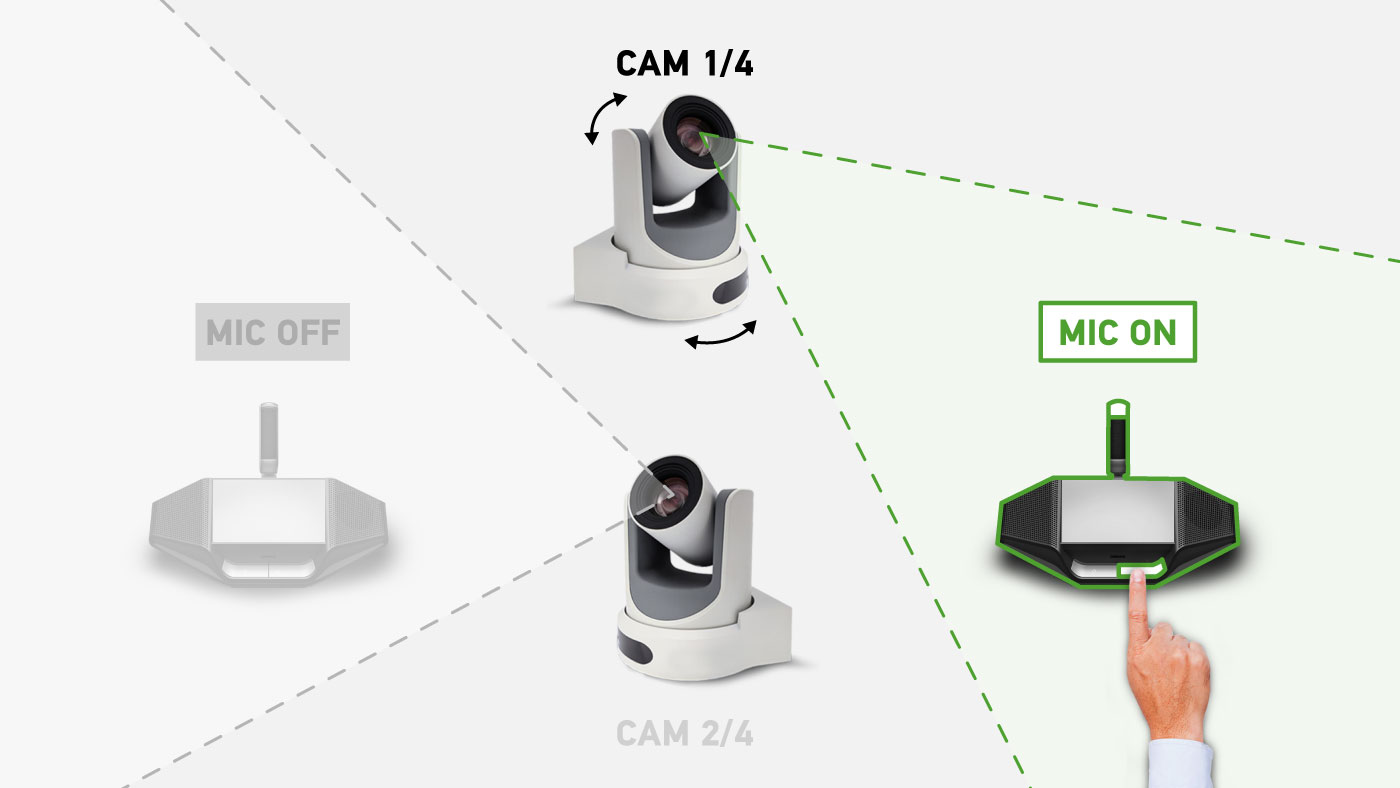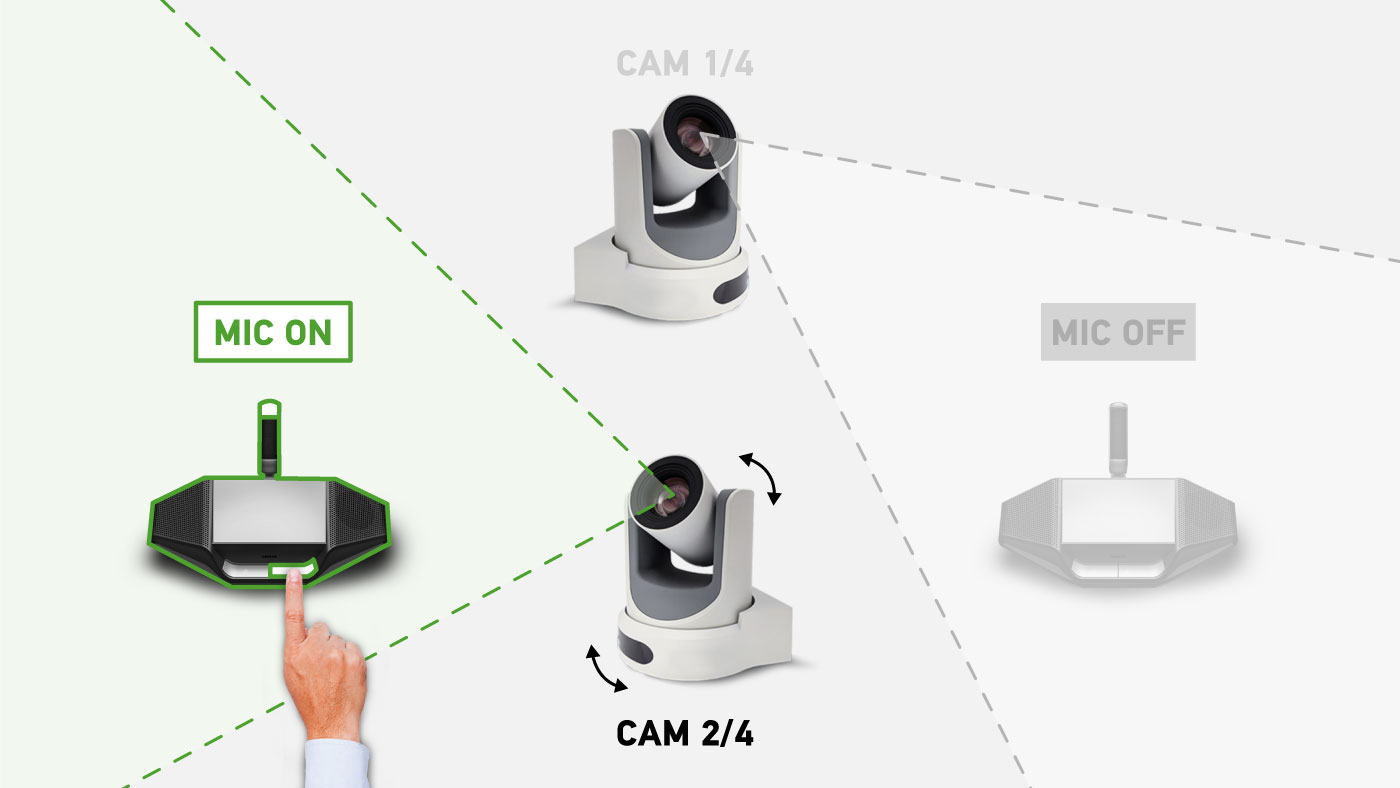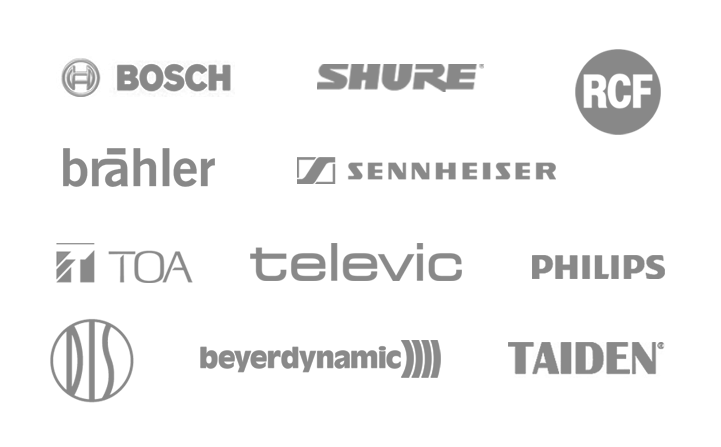 CameraControl has been developed with leading audio providers for the best meeting experience.
It is compatible with all leading conference microphone systems and is available with Connect Webcasting or standalone.
Cameras focus on speakers without panning.
Instead, the automated camera tracking software fades smoothly between shots.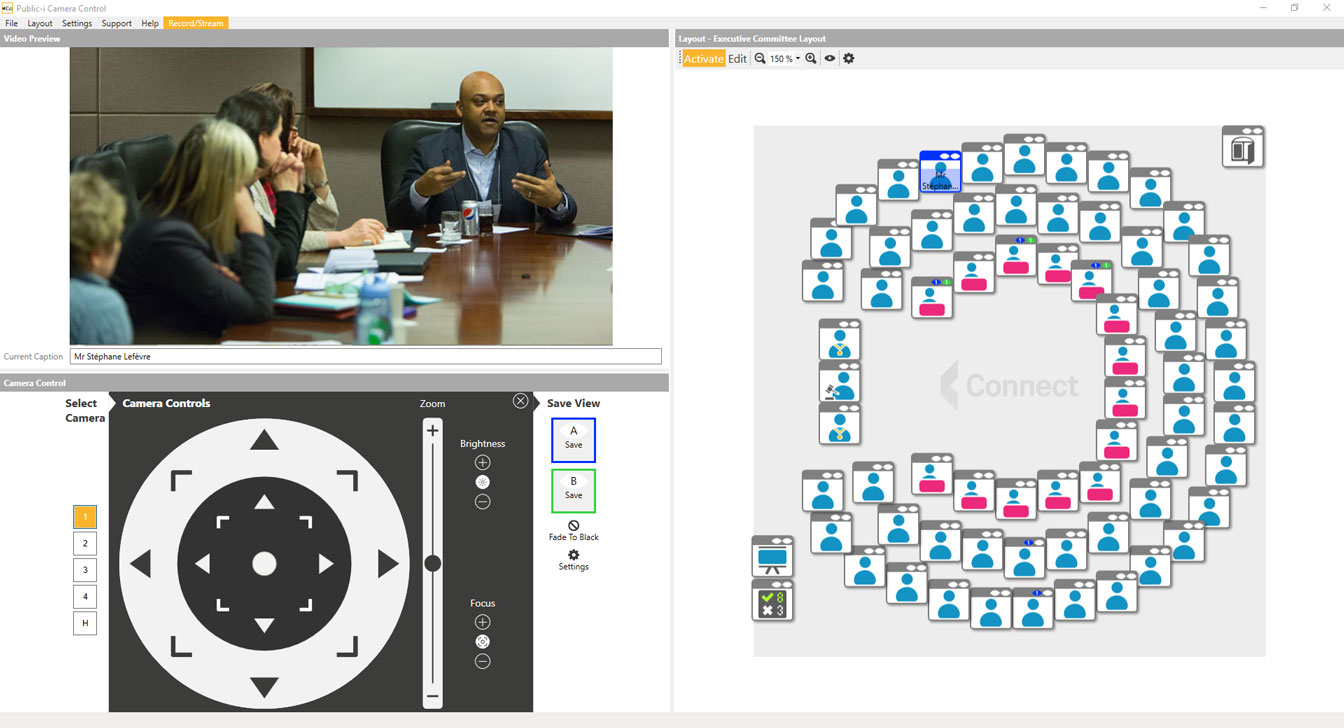 The software has been designed to save time. Meeting operators can set-up shots, speakers and layouts in minutes. Unlimited combinations – infinite possibilities. Automated camera tracking removes resource from your meetings.
Automated camera tracking features:
Easy to install, use, and configure

Focuses on speakers without panning

Automatically selects appropriate camera

Broadcast quality fading between shots
Synoptic view for camera configuration

Simple upgrade for webcasting software

Infinite layouts and seating arrangements

Speaker names displayed in the room
2 to 8 Visca SDI Cameras (Sony SRG-300SE/SRG-360SHE/SRG-X400/BRC-X1000/BRC-H900, Lumens VC-G30/VC-G50/VC-A50P/VC-A70P, Avonic CM-60IP/CM-63IP/CM-73IP, Canon CR-N300/CR-N500)
Blackmagic ATEM HD/Mini video switcher (optional if cameras are NDI compatible)
Conference microphone system compatibility: Bosch, Televic, Shure, Auditel, Beyerdynamic, DIS, Taiden, TOA, RCF, Brahler, Sennheiser
PC or laptop with Windows Operating System: Windows 10 preferred, CPU: intel i5 or similar
Capture card (optional): Blackmagic DeckLink MiniRecorder or any SDI compatible capture card
Is your microphone system up-to-date? Our audiovisual experts can check its compatibility with automated camera tracking.