AV design and installation
Public-i work with a wide range of suppliers and manufacturers to ensure that each bespoke system meets client requirements at a competitive price.
Robust and user-friendly systems
We've worked with local authorities for over twenty years, so we understand the unique challenges and requirements of the sector. Each system is fully surveyed and designed from scratch to ensure a smooth installation process.
We are expert integrators; we make different technologies work together to give the best user experience possible. Of course, we ensure that the hardware we install can integrate seamlessly with Connect Webcasting.
Our services range from fully integrated conference microphone systems for large chambers, to small in-room audio-visual systems for meeting rooms: from new hardware to replacement parts.
Our expertise is in finding solutions for tricky spaces; we understand the challenges that come with working in Council chambers. Whether it's a new build or a listed building, our skilled engineers can find a solution that works.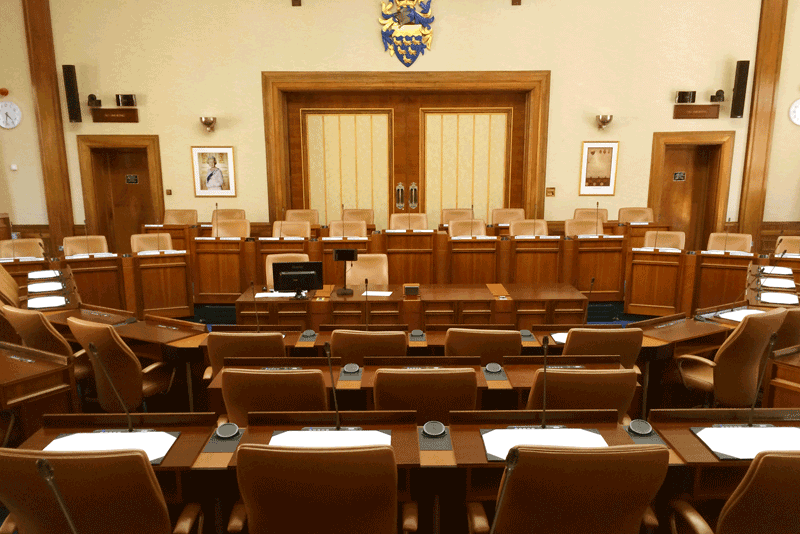 We work with a range of leading suppliers who can provide bespoke designs which are sympathetic to the needs of each client.
Talk to us
Our team of designers and engineers are accredited to the highest industry standards. As well as manufacturer training, the team all undertake AVIXA CTS training, site safety and working-at-height training.