At Public-i, our mission statement is to provide better meeting experiences. We think the key to this is AV integration.
Audio compatibility
Our webcasting software has been developed to work with all leading audio suppliers. Whether your microphone system is old or new – Connect is compatible.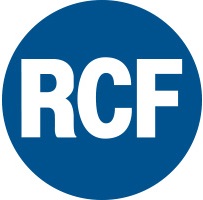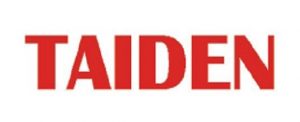 Microphone automation
Finding meeting resource isn't easy – that's why we've simplified things. Developed with leading audio providers, our cameras respond automatically to live microphones. Furthermore, cameras will focus on speakers with no panning. Instead, the intuitive software selects an appropriate camera and fades smoothly between shots. This creates broadcast quality footage in crystal HD.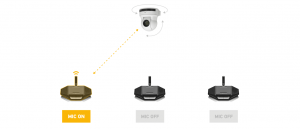 AV integration
We can turn complicated systems into simple control panels. Our technicians have a wealth of experience and can help make meeting room operation simple and painless. Public-i not only supply new audio systems but can maintain existing equipment. That means your audio and webcasting can be supported by one supplier.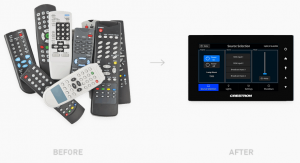 Digital innovation
To make better meetings we need to stay up-to-date with what's available. That's why we attended Integrated Systems Europe (ISE) in February. Our developers are constantly trying to push things forward and release product enhancements in fortnightly sprints.
Our SpaceManager software works with the Bosch DICENTIS system to display vote results in real-time inside the room.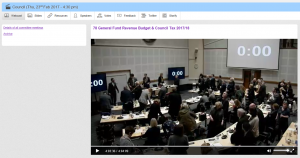 Furthermore, SpaceManager can work independently or alongside our digital voting software.  This can take your voting result from a Bosch or Televic microphone and display it live in our connect webcast.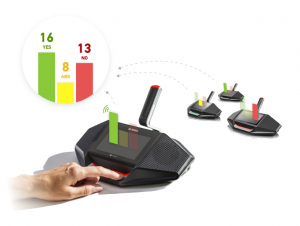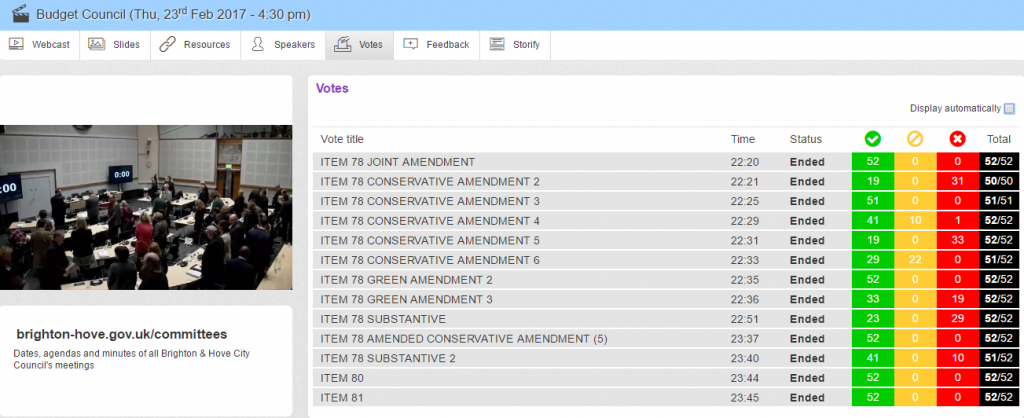 SpaceManager and digital voting are being used alongside webcasting at Brighton and Hove City Council. Consequently, they are able to save staff time and resource when voting.
Are you looking to make things easier? Need advice on how to make your AV solution work for you? Audio Visual hardware, support and maintenance – we can help.
Give us a call on 01273 821 282 or send us an email at: info@public-i.info.