Integrated Systems Europe (ISE) hosted almost 1,200 exhibitors last month. These ranged from suppliers specialising in conference systems to live streaming services. The largest AV systems show in the world; ISE is a showcase of the best integrated systems available.
There were some big surprises – these were our highlights:
#1 Most Bosch DICENTIS wireless systems sold in 2016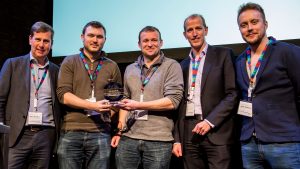 We were shocked and delighted to be awarded this. We work hard to provide our customers with integrated systems that make meetings easier. Especially in terms of webcasting, audio and committee management.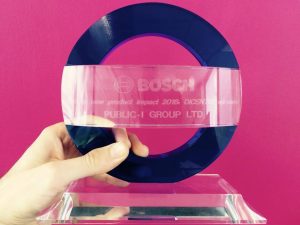 Most noteworthy is our SpaceManager software. This works with the DICENTIS system to display vote results in real-time inside the room.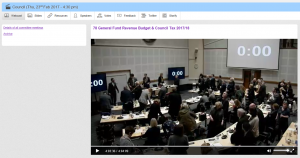 Furthermore, SpaceManager can work independently or alongside our digital voting software.  This can take your voting result from a Bosch microphone and display it live in our connect webcast.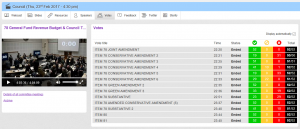 SpaceManager and digital voting are being used alongside webcasting at Brighton and Hove City Council. Consequently, they are able to save staff time and resource when voting. We developed these solutions for use with Bosch so it's great to be recognised by them for our work.
#2 Televic Confidea conference system is getting an upgrade
Confidea can now distribute full HD video over the same network as the conference system. You can now take presentations, recorded video from a camera or video conferencing and make it available to any meeting participant. As a result of the powerful PLIXUS engine, it's easier to extract a stream. Also, because it's on the same network, it leaves a smaller footprint.
 
#3 Integrated Systems Europe was about better ways to collaborate
Tools like Skype are changing the way we work. Several manufacturers were showing off products that make meetings better:
Logitech's Smartdock comes ready with Skype for Business. It works with existing video displays and cameras (certified for Skype), unifying your communications. The simple display means you can launch a meeting with one touch. You can also bring in external content via HDMI and USB.
DisplayTen is a very smart interactive whiteboard. It's a wireless solution that allows one click sharing (via dongle). DisplayTen works with video conferencing software like Zoom. It's also armed and ready with Skype For Business.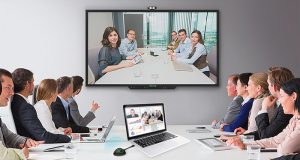 Finally, Crestron Mercury is an all-in-one meeting room solution. You can collaborate using Skype for Business, Cisco, WebEx, GotoMeeting or Slack.  It will connect to every other Crestron device in the building. As a result, it completely simplifies meeting management and administration. Finally (and not to be overlooked) the phone calls are crystal clear.
If you're looking to make things easier, we can help. Public-i's experts can guide you through large scale AV design or provide additional parts. Why not get in touch?