Webcasting, AV and committee management
Public-i got together with some of our clients in London yesterday. We do this regionally a few times a year so clients can talk about their experiences with webcasting. Members of our team also ran through the features of our live streaming and AV services. We do this because our products have a lot of functionality available beyond the basics – and it's free.
The group was also joined by Modern.Gov (a leading supplier of committee management systems). Our solutions are integrated together to make meeting management as easy as possible.
Reactive product development
The user group is a great forum for client feedback. Ideas from these sessions always have a huge impact on our product road map.
Public-i's developers work using Scrum and release product enhancements fortnightly. This allows us to be reactive to client needs and move forward with technology. Our Product Manager was on hand to run through the current best releases.
Top 6 developments
Improved mobile webcasting kit: This is designed to fit in a 4U case. The new solution has improved ventilation and power management so it won't over heat. The encoder specification includes new cameras which don't need cable reels. This will save you lots of time when setting up before meetings. Replacement cables have been improved as well – we'll now be using CAT5 + SDI. Beta testing will take place in the next couple of weeks.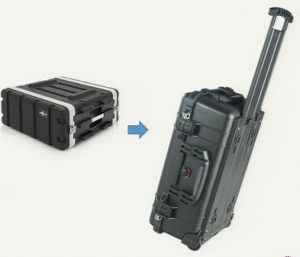 Embed player: New and improved share, which we talked about recently. With Facebook, you can now share video directly onto the feed. This doesn't include indexing or slides – making the experience cleaner. However, you can still go to the player via a link on the top to get the full experience. You can also share the webcast listings to your own site.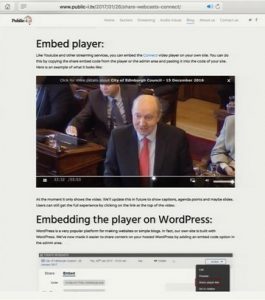 New HTML5 player: A real plus because it means flash is no longer needed. Connect now uses open source technology (removing third party plugins). This offers a better experience on iPad and phone so captions move in time with the video (like desktop). We've written about this if you want some more information about the benefits.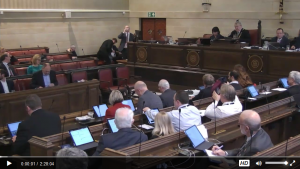 Better HD streaming: You can now stream both HD and SD from your encoder. The browser will detect automatically which stream to load and will connect automatically when the internet is down. This also allows us to load the SD stream faster. Here's an example of HD streaming at Bristol Council.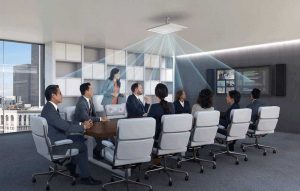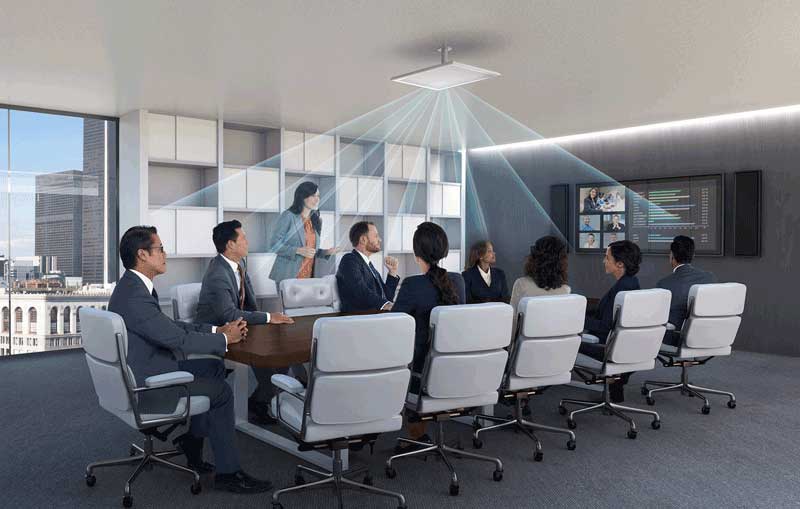 Ceiling microphone: Originally designed for our InCamera solution – we realised the value it has for any small meeting. This is ideal in scenarios with up to eight speakers, e.g. boardroom meetings.  The discreet microphone recognises a speaker and moves the camera automatically.  We've also added a little delay for softer transitions.
Also available
SpaceManager: This is integrated with the Bosch DICENTIS wireless system to display extended vote results in the room. The software also includes a countdown timer to remove the need for traffic light hardware. We are planning to release more enhancements in future including integration with more audio and committee management systems. Watch this space for more on SpaceManager.

Get in touch
Clients – give us a call if you'd like to do some user testing. Customer feedback keeps us developing the right product
Not a client but interested in live and on demand streaming, audio visual or focus group technologies? We can help.
Contact us on 01273 821 282.