Visionary AV digital signage
SpaceManager works with the Bosch DICENTIS wireless system to display voting results in real-time. The software presents votes in a clear and visible interface.
Managed through Bosch DICENTIS, you won't need to learn how to use more software. Operation is minimal and voting results appear automatically on screen. Detailed voting data is also available as PDF or Excel exports.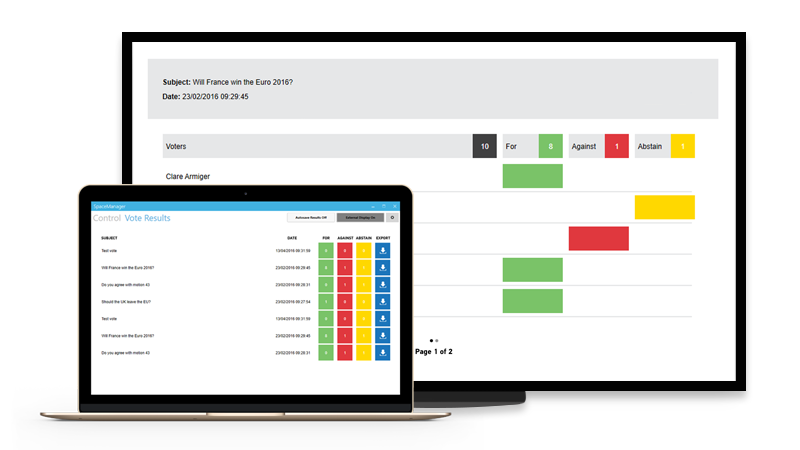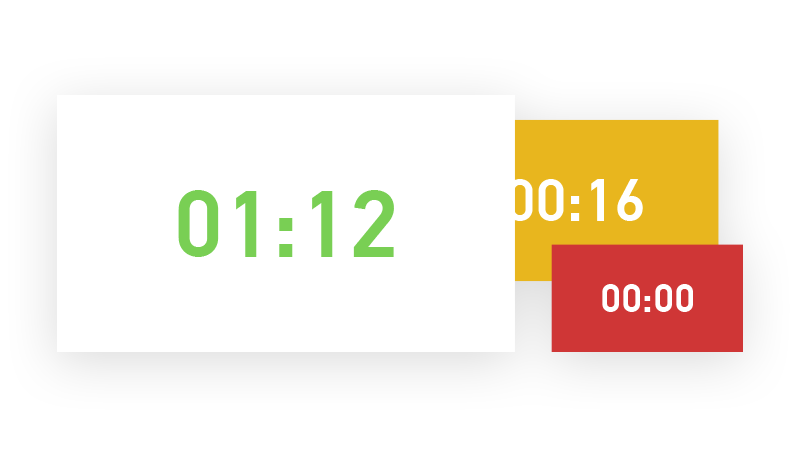 SpaceManager has a speech timer that adjusts to the size of your display. Visible in any room size, there's no longer a need for external timers. It also changes colour to indicate how long a speaker has left.
Benefits of using SpaceManager:
Integrated with Bosch Dicentis

Export voting results

Compatible with displays

Live real-time results
Simple visual summaries

Clear visual design

Display individual results

Calculated vote totals
'We designed SpaceManager as a way of consolidating systems. It improves the task of running meetings'
SpaceManager Product Owner
Looking to simplify things?
SpaceManager makes meetings easier