The most sophisticated focus group technology on the market today
For focus group discussions and boardroom meetings. Discreet capture with pure clarity.
InCamera is a multi-camera solution that allows the viewer to see each respondent, pack shot or stimulus material clearly, all in HD quality.
Public-i has been streaming video for over fifteen years but we're new to the research sector. By developing InCamera we've re-designed focus group streaming from the ground up. Our unique system allows the remote viewer to watch groups up-close but without intrusive hardware that inhibits respondents.
Better group dynamic. Clearer footage. Greater understanding.
Access-controlled live streaming of focus groups with on-demand archive

Innovative capture technology follows the conversation automatically

HD video streaming combined with the clearest sound quality available

24/7 real-time support
Full, searchable transcription of the discussion, which allows clients to jump to points of interest

Clear, close-up shots of stimulus material, flip-charts etc. to help follow the discussion
User-friendly client portal for live instant communication with the moderator
Since 2000, Public-i has been creating better meeting spaces. With InCamera we've designed the best experience available.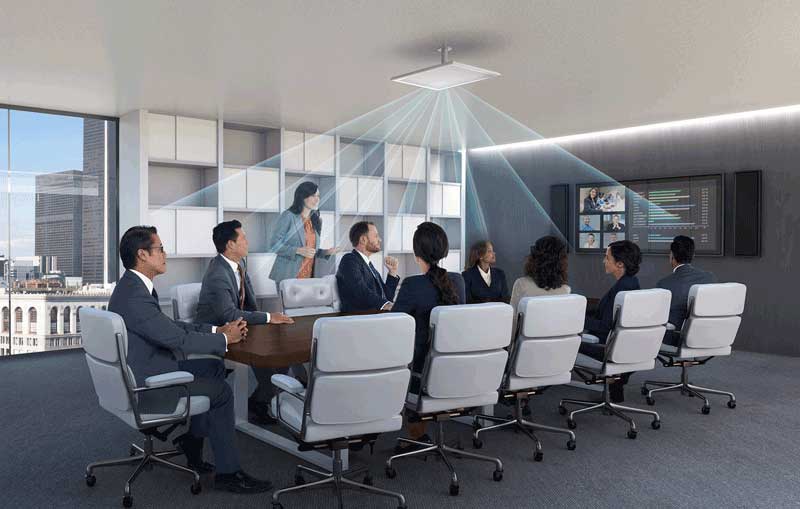 Developed by experts
As pioneers of live streaming, we offer an unparalleled user experience. Live and on-demand video, with full access control and automated transcription and subtitling.
Cutting-edge technology
InCamera is suitable for up to eight speakers in group discussions. There is minimal set-up as our intuitive microphone remembers participant positions.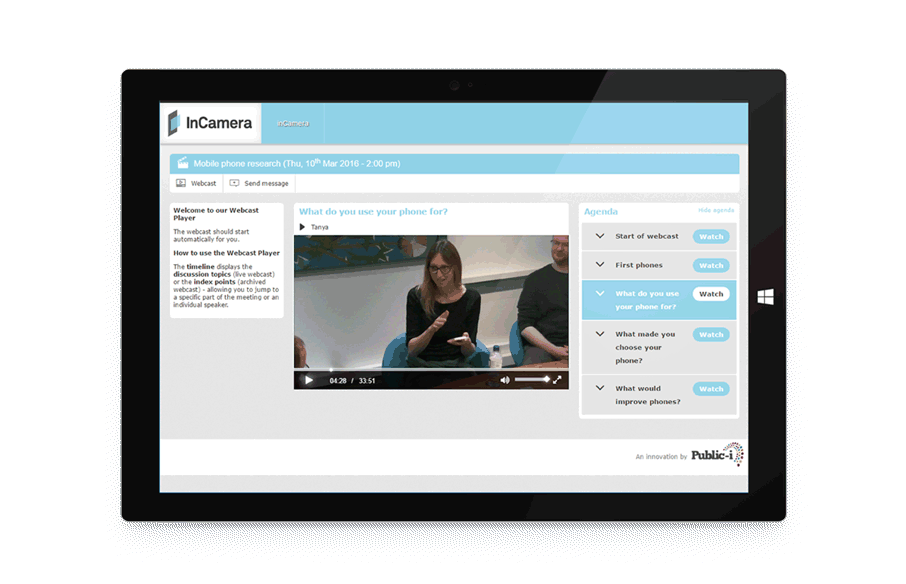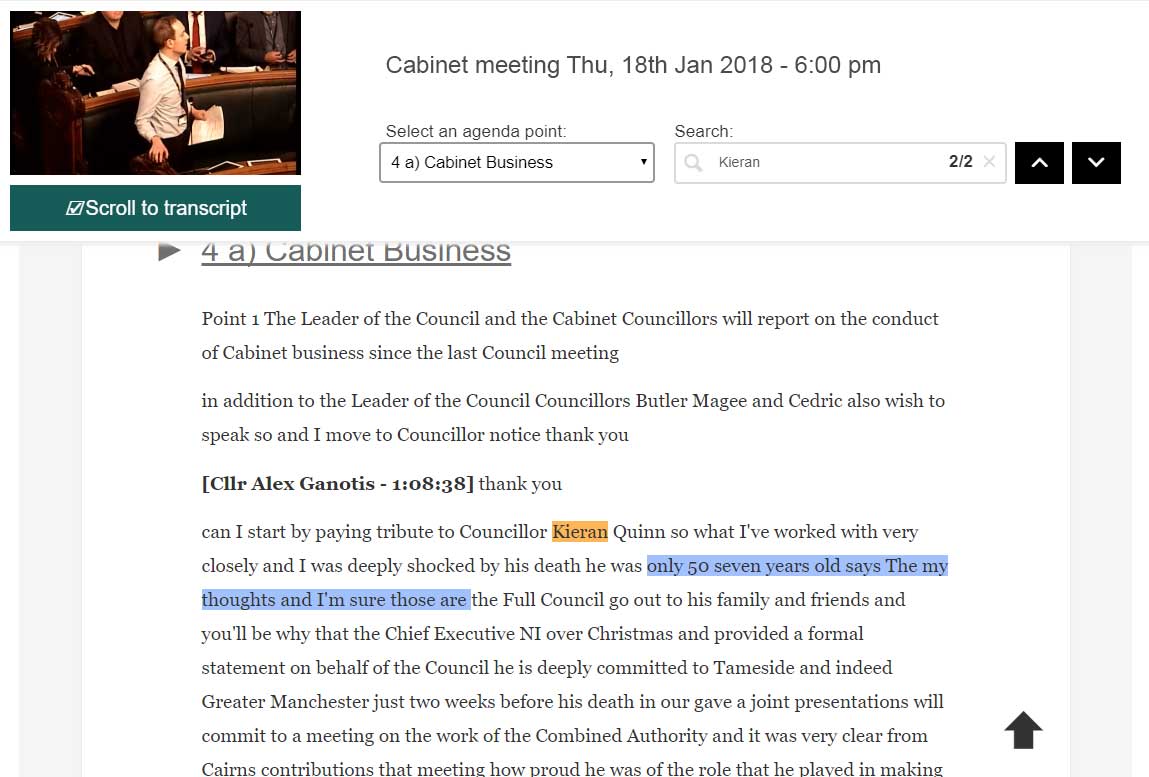 Our transcription service generates an automatic transcript of each discussion. Clients can opt to have this professionally corrected. The transcript is searchable, enabling you to focus on keywords and jump to relevant video footage
Holding a group discussion?