Scalability in webcasting
Connect webcasting is the market-leading webcasting software, built for local government. It is feature-rich and gives users a great experience. Moreover, it is also scalable. We know that not every meeting, council or organisation needs or wants a fully installed system complete with multiple cameras and a large hardware rack.
That's why we have developed four options for Connect, which enable our clients to choose webcasting options which suit their needs.
Multicamera, concealed installation
The one where it all began if you will. This is our fixed, more powerful solution – the Connect FX800 – which has all functionality and features. It's most commonly found in Council Chamber and large committee rooms. Controlled from a tablet, this system integrates fully with existing control and audio systems (although we can provide those, too). The system is fully HD and can include up to six cameras. The FX800 provides integrated slides capture and microphone automation. Learn more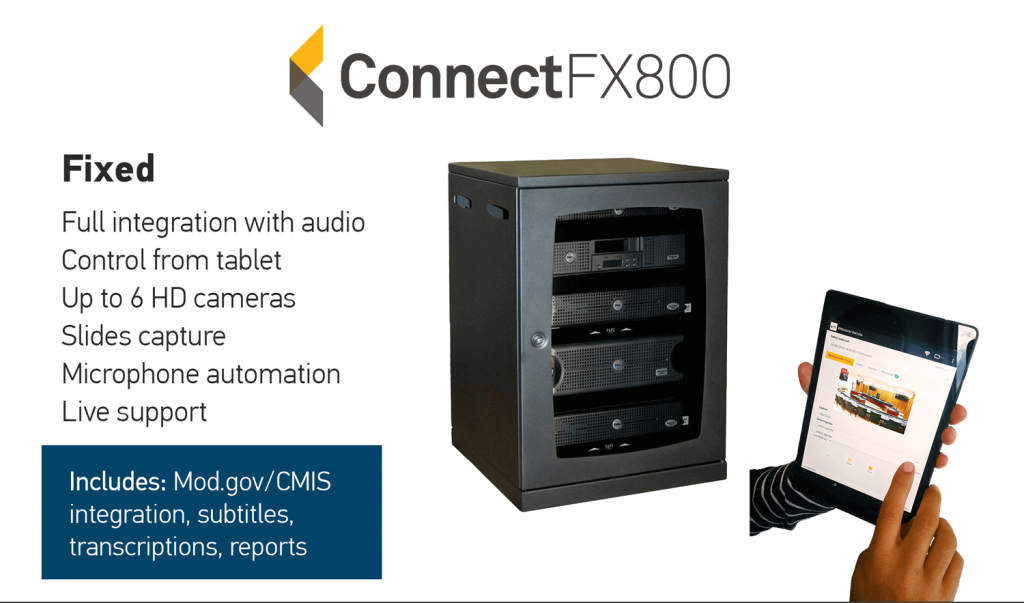 Webcasting from multiple rooms
Our semi-portable kit the Connect SP800. That's one contained rack on wheels which can be easily moved between rooms. Compatible with up to six cameras on tripods, this is an ideal solution for clients who want to webcast different committees or smaller meetings from within the same building. This system has many of the bells and whistles of the fixed systems: live support, slide capture and microphone automation. It is a good way to save on cost. However, the level of integration with the rooms will be limited because of the space in the rack. Learn more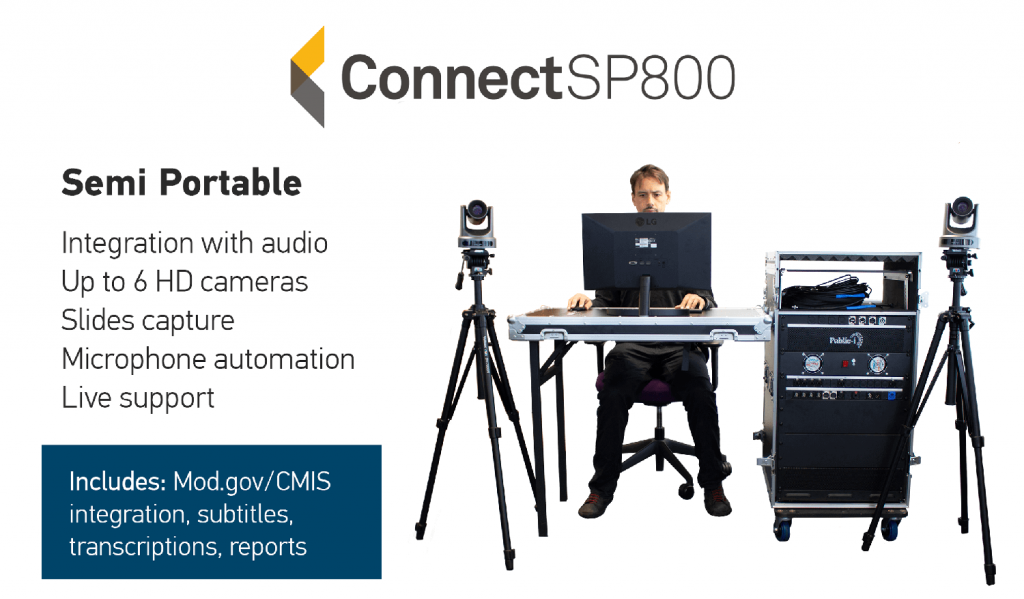 Fully portable webcasting
For meetings on the go in HD quality, clients can opt for our portable kit: the Connect P800. Contained entirely within two cases and supplied with tripods; it is easy for clients to webcast from anywhere with a wired internet connection. The P800 has many of the great features of the full Connect solution. Live support gives operators peace of mind, too. Learn more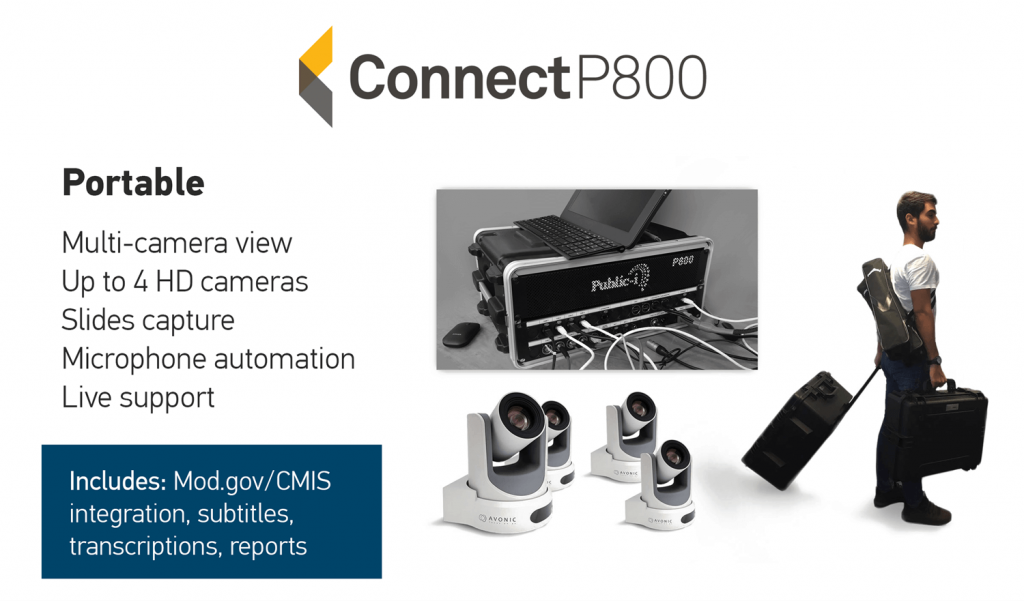 Connect Anywhere
Connect Anywhere is a DIY solution which gives a single shot for an overview of a meeting. It requires minimal set up: just a webcam, a laptop and a sound input. This makes it perfect for small groups such as board meetings. Learn more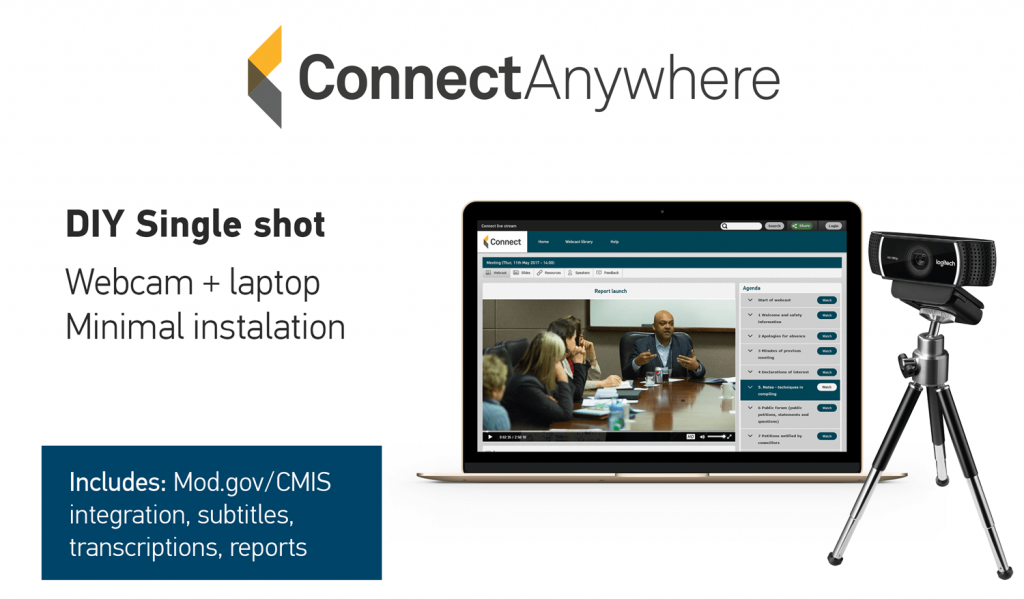 All webcasting options include integration with Mod.Gov/CMIS, subtitles and transcription and reporting. They all give the end-viewer the same, user-friendly webcasting player on a customised webpage.