Local elections and services
UK Councils are looking at the biggest budget cuts in a decade. Local authorities provide £30bn of services a year that we rely on. Schools, recycling and planning can all be influenced in the local elections.
Katie Ghose, chief executive of the Electoral Reform Society, stressed the importance of voting tomorrow. She said:
"For the local elections, while council turnout is traditionally low, many authorities are getting more powers, so this vote will have a huge impact on people's daily lives – from rubbish collection to transport and social care."
Lost in the noise
2,370 important seats will be contested across 34 English, 32 Scottish and 22 Welsh councils.
However, local elections have been forgotten in the media. General elections and Brexit have been dominating the news for weeks. We've asked before but how do we ensure the electorate is informed?
Unfortunately, evidence supports a lack of political engagement. The Hansard Society's recent audit shows interest in/knowledge of politics falling to around 50%.
The press coverage has helped in some respects. The number of registered voters has risen to 47.4 (from 46.2 million in 2015). This is thanks to a surge in interest in the EU referendum.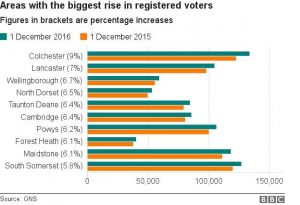 New faces in town
Mayoral elections will also take place in six regions of England.
These mayors will mostly be responsible for economic development in their regions, but some will have powers over transport and housing.
In December last year, Bristol Mayor Marvin Rees started a public consultation – asking residents how the council could save £92m?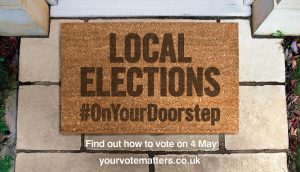 The polling stations open at 7am on Thursday May 4 and close at 10pm.
To vote you must be 18 or over on polling day in England and Wales and 16 or over in Scotland.
You can register to vote online at gov.uk/register-to-vote . Unfortunately, It's too late for the local elections but not for the June 8 general election. The deadline for this is May 22.
If you work for a Council and would like to live stream elections or meetings, give us a call on: 01273 821 282. Alternatively you can email us at info@public-i.info.