We are very pleased to announce that we have now launched our remote participation platform: Connect Remote.
Connect Remote is a video conferencing solution tailored to local authorities.
Current phase features
Connect Remote makes it easy for the moderators (chair or clerk) to manage the speakers in the meeting. The speakers can use a hand up feature to take their turn to speak: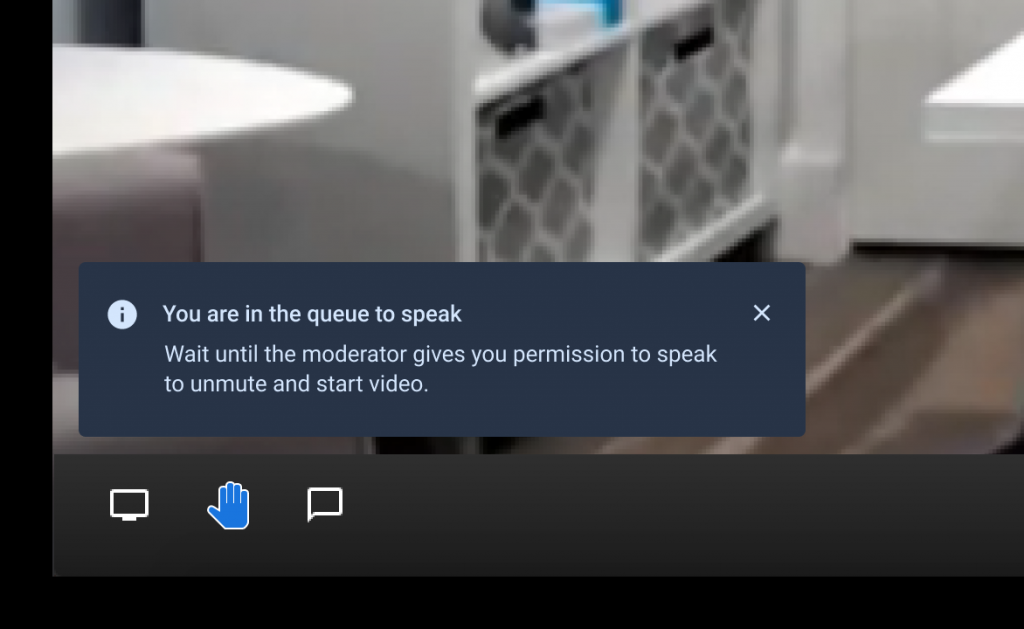 It also integrates with Connect webcasting, which allows the streaming of meetings to the public. Meetings are automatically synced with the Council's website and meeting agendas.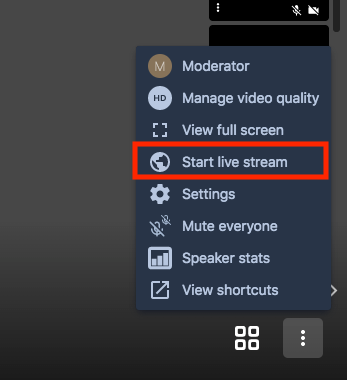 Bradford MDC have been using this new software and have run their first all-online meeting with great success. Check out their Executive meeting from the 30th of April

"Public-i Connect Remote solution has enabled the Council to initiate fully participative Council meetings online that are streamed live to the public. This is very important for the Council as it helps to maintain transparency of its democratic processes."

Council IT manager Colum Sheridan-Small at Bradford MDC
We have been running several user-groups with our clients over the past fortnight, and we've been able to readjust our development roadmap to fit their needs. For example, we understand that device compatibility, voting and the ability to bring members in and out of the meeting are very important features, so we have made them our priority.
Here is our tentative roadmap for the next features in development.
Phase one (mid-May) – moderator features and device compatibility:
Multiple moderators per meeting (chair and clerk can manage the speakers)
Moderator can add a password to the meeting for security
Moderator can stop the camera for any participant
Tablet compatibility (iPad/iPhone and Android devices)
Phase two (end-May) – key functionality
Creating and recording of votes
Lobby for adding/removing members of the public or any speaker
Individualised invitations for participants, with added security
Phase three (mid-June) – tighter controls and further integration with Connect webcasting:
Audit logging (recording attendees' time of arrival and exit, etc.)
Sending agenda points live during the meeting
Sending speaker names (profiles) automatically as different people speak
Pause and restart the meeting for the public webcast
Phase four (longer term)
As the summer moves on, we will look at integration with Council chambers to enable mixed meetings (with some attendees present, some still remote). We will be working towards unification of queue management systems so that a chair or clerk can manage the conference microphone queue system in the Chamber along with the online speaker queue.
Another request is to allow participants to phone into the meeting. We will be looking into that also during the summer.
We also have been working on documentation and our knowledge base site is filling up with many helpful articles for moderators and participants. Here is an example of the participant documentation: https://www.public-i.tv/Connect_Remote_A_guide_for_participants_20200429.pdf