Since the COVID-19 situation escalated, the development team at Public-i have prioritised work on developing Connect Remote, our video conference solution specifically designed for Local Authorities. The goal was to allow our clients to continue live-streaming local government content to their communities whilst keeping themselves and others safe.
We began three weeks ago by giving clients ways to display existing video conferencing (e.g. Teams or Zoom) on their webcasts. We've now developed Connect Remote, our own video-conferencing platform which integrates directly with Connect (our webcasting platform). This makes the process simpler and creates a far better experience for the end viewer (i.e. members of the public) as well as meeting the ADSO guidelines released earlier this month.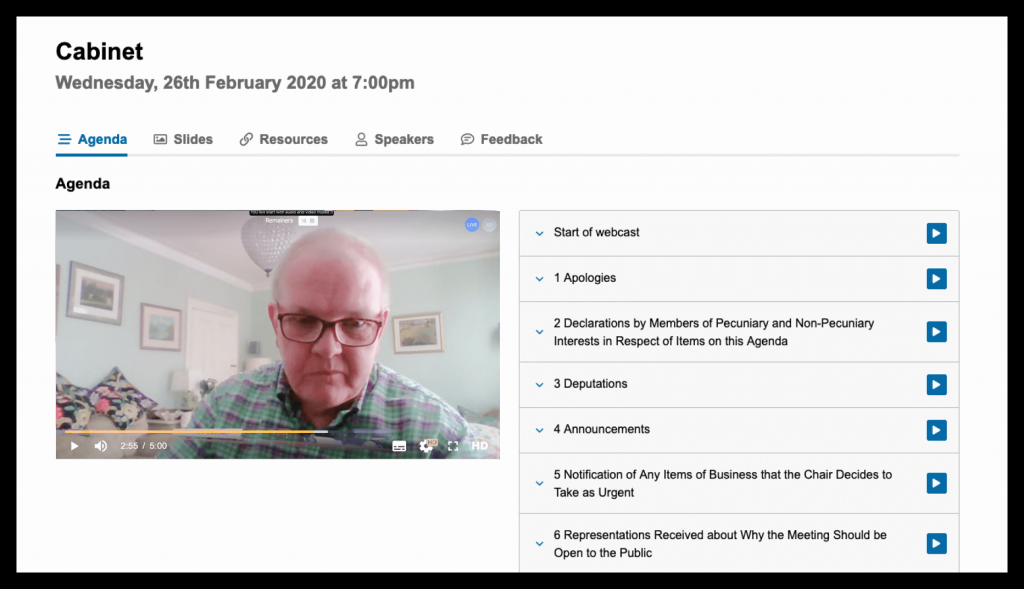 This platform is designed to meet the needs of a formal Council meeting, rather than the informal style of meeting that other video-conferencing platforms offer. It provides tools for the moderator to manage the people wanting to speak, start a vote or enable the lobby. There is no additional hardware required for this solution: participants join using a web-browser (NB: Chrome currently offers the best user experience, although other browsers are supported).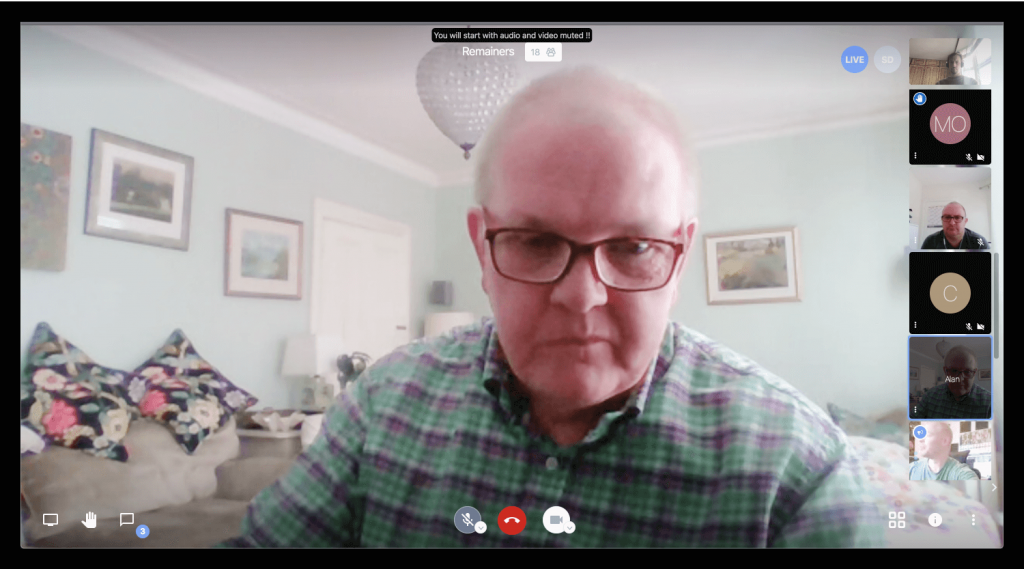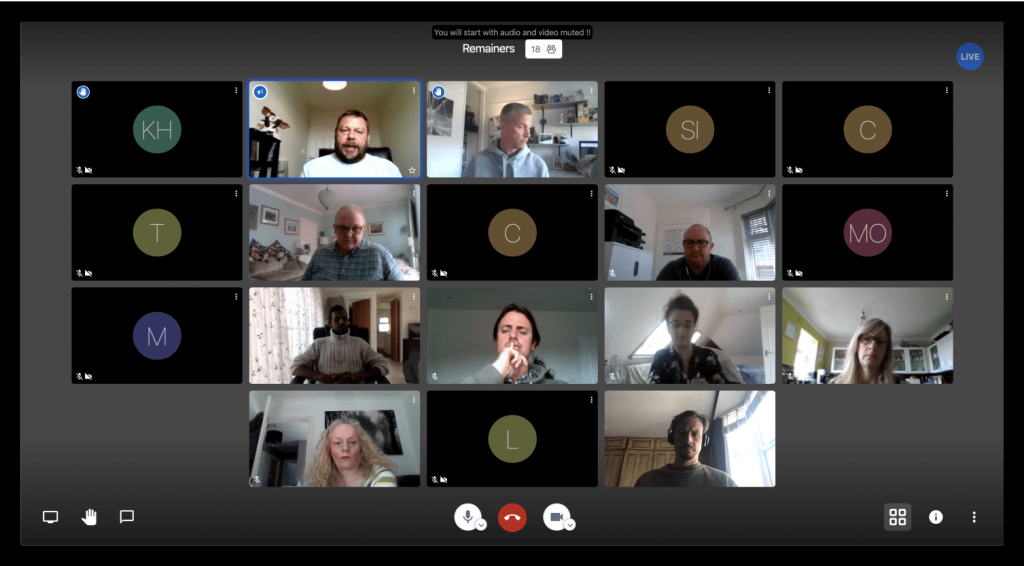 We are currently in beta-testing of our new remote-participation platform. However, we recognise the urgency of the situation and we are therefore focusing on functionality: we will be releasing a minimum viable product within the next week.
Our developers are working in fast sprints so that we can release new features rapidly and meet the needs of our client base. We're designing this software with the help of our clients to decide and evolve our priorities. At the moment, our plan is as follows:
Initial release (mid-April 2020):
Speaking requests improvements (e.g. hands up to talk)
Moderator user (manage mute functionality)
Moderator can be remote, too
Moderator can start/stop the streaming/recording of the meeting for the public
Attendee summary (names of attendees, length of time spoken etc.)
Phase one (mid-May) – key functionality:
Speaking queue management (e.g. a clear list of who is waiting, allowing moderator to change the order)
Multiple moderator users (allowing multiple people to manage the queue)
Creating and recording of votes
Invitations
Audit logging (recording attendees time of arrival and exit etc.)
Phase two (mid-June) – tighter controls and integration with Connect webcasting:
Sending agenda points live during the meeting
Sending speaker names (profiles) automatically as different people speak
Phase three (end of Summer) – tightening integration with Connect hardware installations in client buildings:
This is in anticipation of an ongoing social distancing period where hybrid meetings are taking place, with some people being physically present in the Chamber/meeting room and others joining via remote participation.
As part of this process, we will be working very closely with our clients to ensure that we are meeting their needs in this unprecedented and dynamic situation. This means that the phases above are likely to change.
If you are already using a video-conference platform and wish to stay with it, there are a number of ways that we can help to bring this together with Connect webcasting. For more information, take a look here.
If you would like to know more about remote participation, please get in touch with your account manager:
Kris Hankus or Edward Jolley