Introducing Connect Audio: audio webcasting perfect for small committee meetings, district councils and boardrooms.
Connect Audio is a simple and affordable solution for audio webcasting. It includes many of the benefits of the full Connect package, without the expense of hardware installation. All that's needed is a laptop or tablet, and an audio input. Connect Audio integrates seamlessly with existing conference systems, but also works with a simple USB microphone. This means it is fully portable and scalable.
Broadcast audio live from any location
As the name suggests, Connect Audio does not include a video stream. However, Connect Audio clients still enjoy a wide range of features such as live, local and archived streaming and a fully branded microsite. Audiences can quickly find what matters to them with our interactive, time-stamped agenda and responsive player. Furthermore, audio webcasts come with our subtitling and transcription feature, too.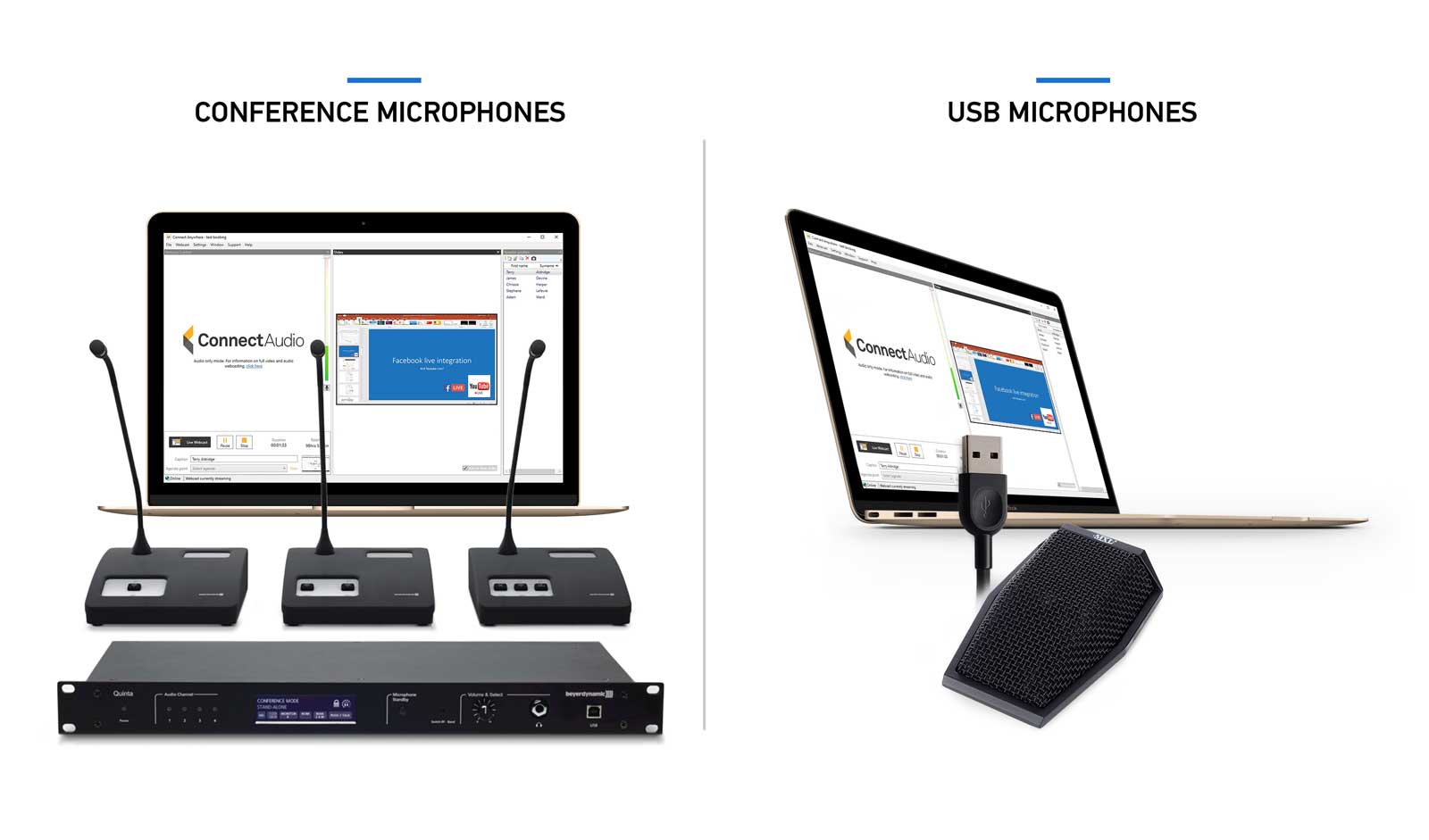 Our user-friendly interface means that operator tasks such as pausing, updating agenda points and audio monitoring are simple. Connect Audio also integrates with Modern.gov and CMIS. This means that agendas, speaker names and profiles link easily to the livestream. Desktop slides capture further enhances the user experience: allowing viewers to see presentations and other resources in real-time.
We still believe that video is essential to fully engage audiences. However, audio webcasting is an ideal starting point for those new to webcasting and smaller organisations. It works well for small meeting spaces and as a proof-of-concept for bigger webcasting projects. What's more, audio webcasting is a great step towards meeting accessibility requirements and widening reach.
If you'd like to know more, please take a look here, or contact us.