Because of continuing lockdown restrictions many of our clients are still carrying out meetings remotely, making use of Connect Remote as a solution for remote council committees. We continue updating the platform with more of the stability and features requested by clients.
Participant dial-in
The ability for participants to be able to dial into the meeting using a phone was requested by many clients. This feature is important for accessibility, especially for users without an internet connection.
The dial in details will now be included in the meeting invite, but can also be accessed during the meeting: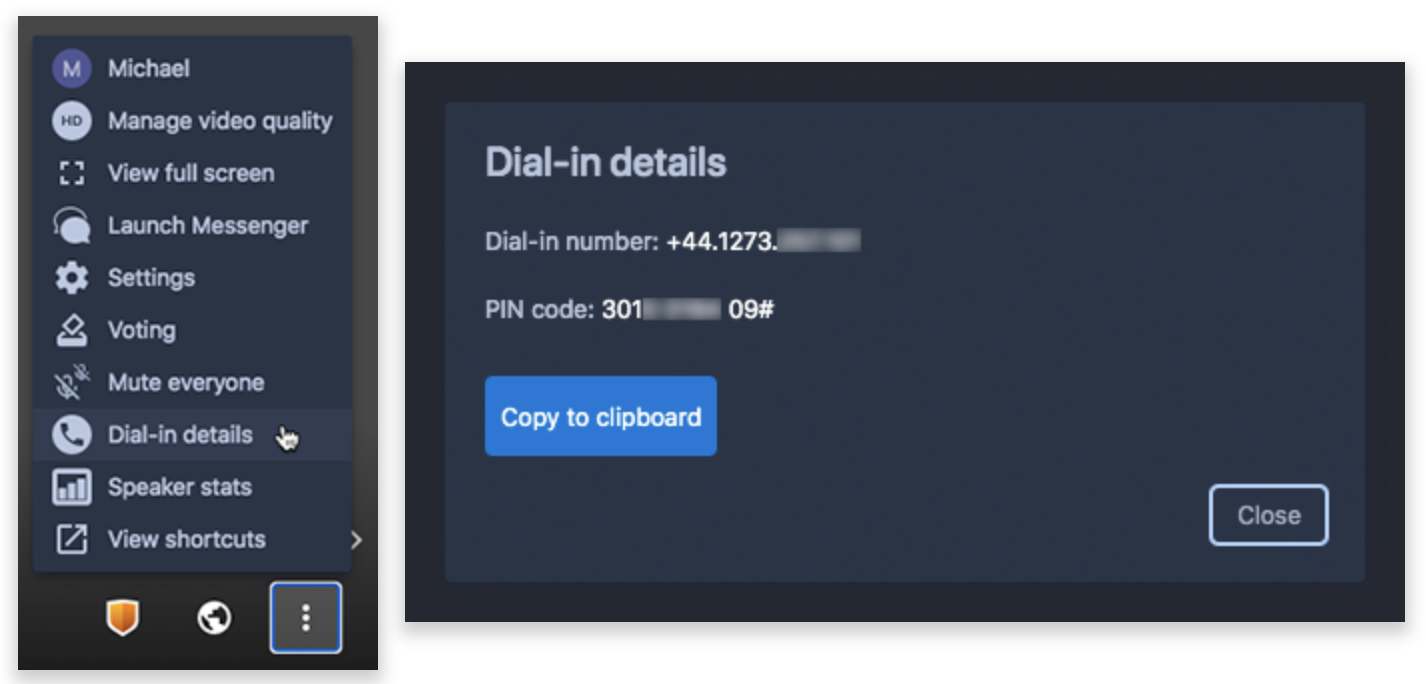 Dial-in details in a meeting
The following functionality is also included via the telephone keypad:
mute and unmute (press * then 6)
raise hand (press * then 7)
lower hand (press * then 8)
The moderator will also be able to mute the speaker.
Edit a participant's name
As moderator it is now possible to edit a participant's name. This is useful for correcting typos or to rename a caller using the new dial in function.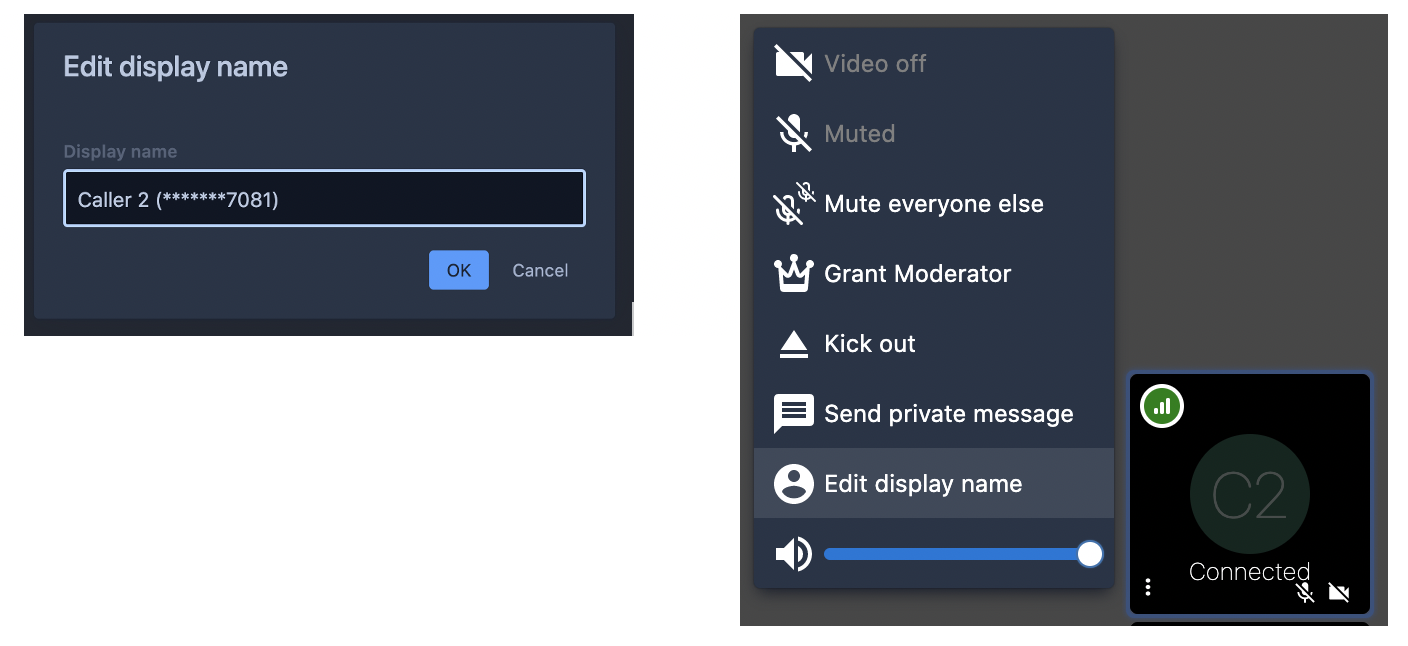 Editing a participant's name as a moderator
Network optimisations
We've made a number of other changes to make it easier for people to connect to meetings.
Connecting to the meeting through a corporate network should now be seamless. This should help when trying to invite participant from different organisations.
Be sure to check other changes on our Changelog for Connect Remote and known issues
Development roadmap
As we finish our large meeting optimisations in Connect Remote, our focus is going to shift to hybrid meetings as lockdown starts to ease. Here is what we are planning with tentative dates for release:
December
Searchable participant list for moderator to manage large meetings easily
Web optimisation: limit number of visible videos for large meetings
January
Hybrid meeting queue and vote management (see Hybrid link for more information)
Participant list on tablet
February
Voting feature for those dialling in to the meeting (using number pad)
Vote improvements (check individual votes, share vote results at the end)
Lobby improvements (lobby participants can follow the proceedings)
End-to-end encryption
March
Individual invites (added security and deeper integration with Mod.Gov and CMIS)