Linking meeting participants in the Council chamber with remote participants on video conference
Request a demo
Local authorities need to function, communicate and be transparent whilst at the same time keeping members, officers and the public safe during the COVID-19 pandemic.
Hybrid meetings – joining
physical and remote participants.
How they work…
Public-i offers a meeting solution that allows a mix of remote and physically present participants.  We call this Connect Hybrid. This works with any video conferencing software, such as Connect Remote, Zoom, Teams or Webex. Of course, it is also fully compatible with Connect webcasting.
Participants can see and hear each other: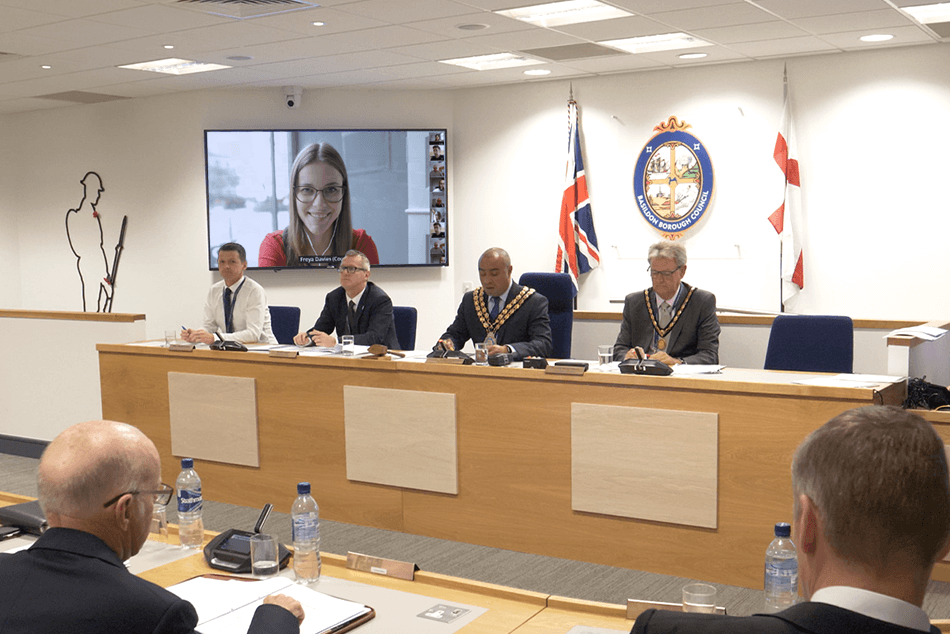 Participants in the Council Chamber can see the remote participants using large visual displays and hear them through the in-room audio.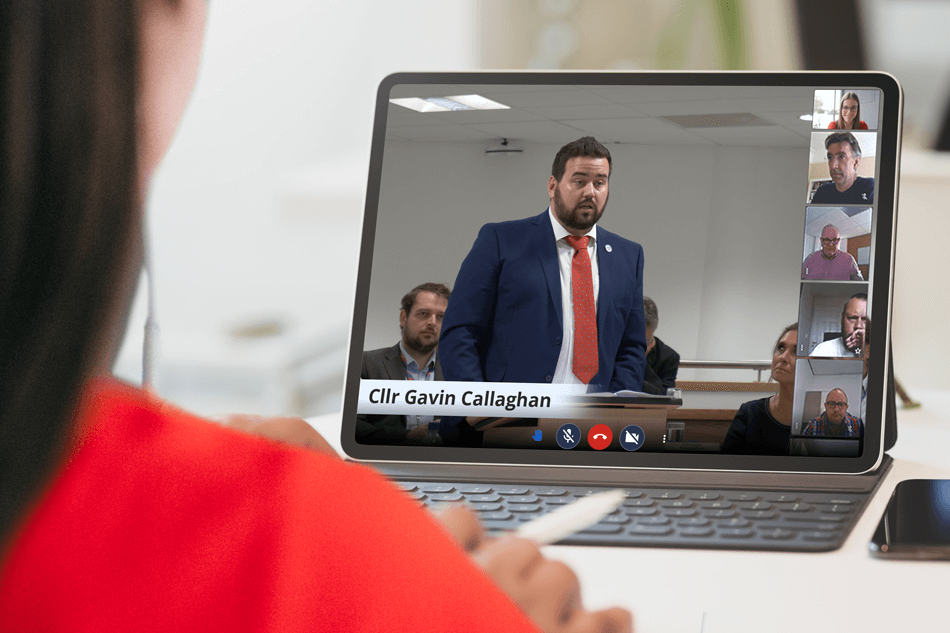 Remote participants can see a wideshot of the chamber. When a participant in the chamber speaks, the cameras focuses on them and their name is displayed.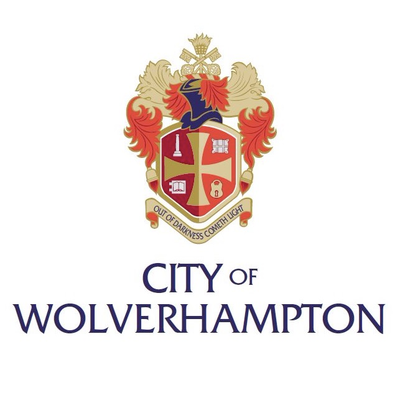 Scrutiny and Systems manager
"[Connect Hybrid] worked wonderfully. It's a really good kit: really easy to use and everyone seemed impressed with it."
Wolverhampton Case Study
Webcast your hybrid meetings
The public can watch the webcast and see both sides as a picture-in-picture. The operator can select the view that is most appropriate during the meeting.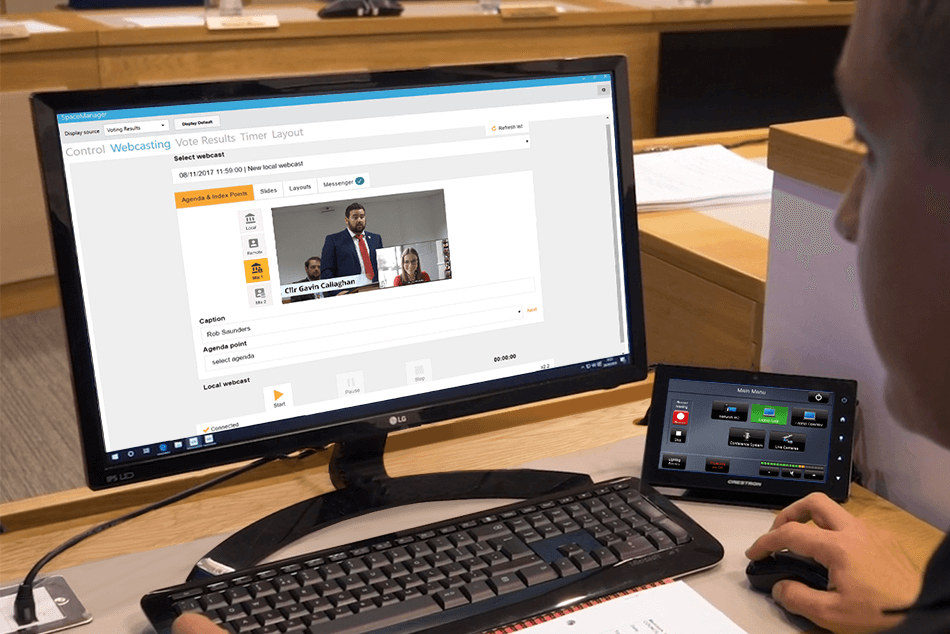 The operator in the Council Chamber can easily manage the live webcast view.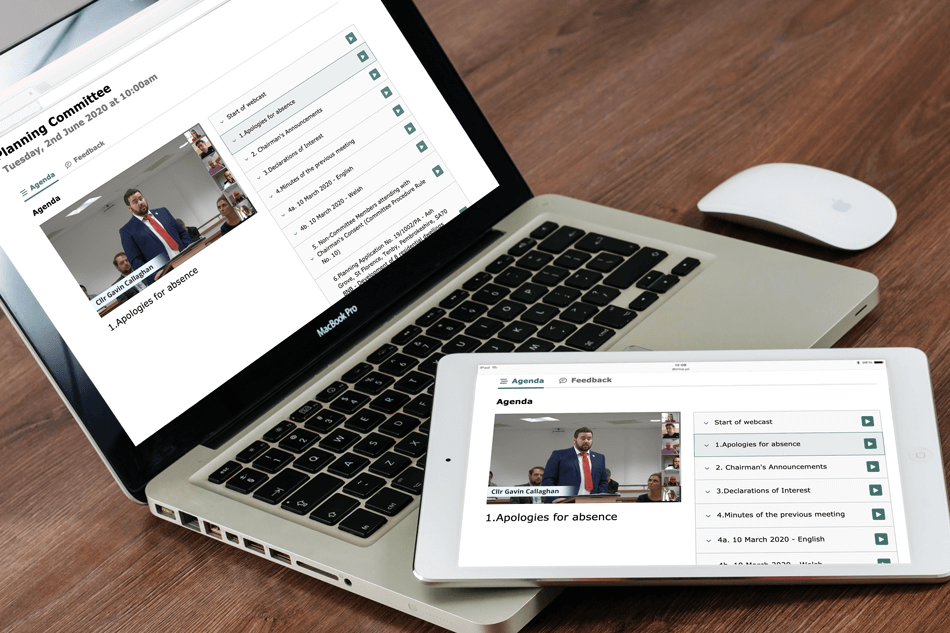 Members of the public can access the live or archived webcast anywhere on any device.
Enables everyone who needs to participate in meetings to do so in a safe way.

One solution for both video conferencing and webcasting.

Full support from our service desk and industry-leading engineering team.

Hybrid Link – Simplifying meeting management to save you time and cost
Clients who use Connect Remote as their video conferencing tool will soon have additional meeting management tools at their fingertips.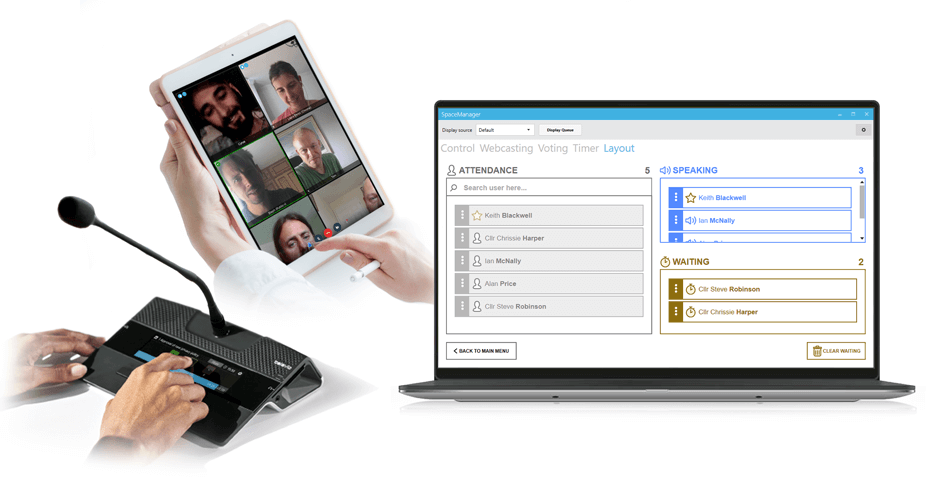 Operators will be able to manage local and remote microphones seamlessly in one speaker queue.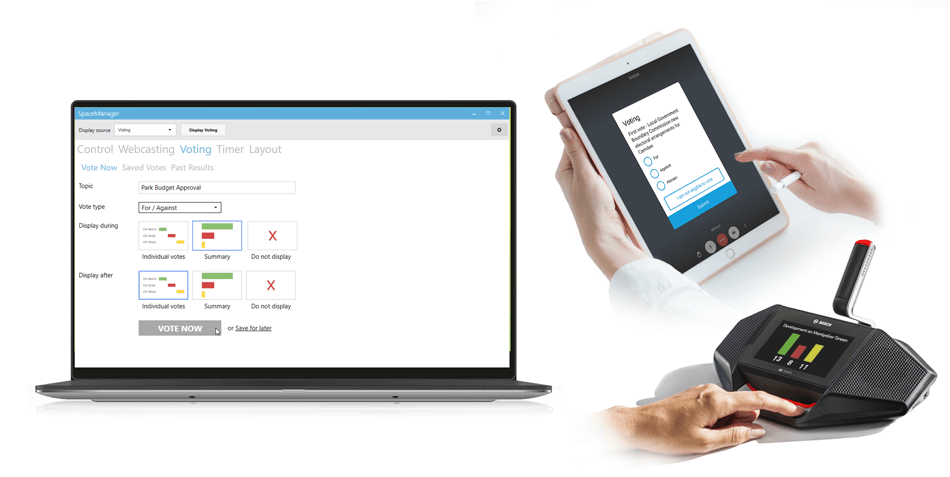 Operators will be able to run a vote for all participants
*these features will require specific types of conference microphones (Bosch Dicentis Wireless and Televic Cocon will be compatible on first release).
Hybrid Link is straightforward. One operator can easily manage in-chamber and remote participants and webcast the meeting.

Voting is simple and automated. This saves the time and resources needed for a manual roll-call.

Fully integrates with Modern.Gov or CMIS booking information, saving you time and resources.
Dual language for hybrid meetings
Using Zoom's multi-language feature, we can also make hybrid meetings work for Welsh local authorities who require dual-language meetings to be simultaneously available in Welsh and English.
Dual-language hybrid meetings