This week, we are delighted to announce the appointment of Alan Price as the new Chief Executive of Public-i Group. Alan has been with Public-i for eleven years, first as FD and more recently as Operations Director. Chairman, Ian McNally, says: "I believe that Alan has the experience, knowledge and tenacity to drive the Company forward at this exciting time".
Furthermore, our new staff directory is now live, too. You can put some names to faces and find out who the people are who make Public-i tick.
There are 35 of us in the team and we are based across our two offices in Hove and Halifax. Our staff are talented and experienced, and come from diverse backgrounds. We are musicians, chemists, accountants and electricians. We're runners, cat-lovers, gamers and foodies. Mostly though, we are a group of people who work hard to make sure our clients have the best experience.
Some of us have been here since the company started back in 2000 and others have joined more recently. There are several teams although like most small businesses we all work together closely.
The Operations Team includes project managers, account managers and service desk. They're the people who work closely with our clients to ensure that they receive excellent service. The Technical Team includes engineers and system designers: clever bods who make concepts into reality. The Development Team spend their time coding and building: making our products even better. The Sales Team travel all over the UK and Ireland meeting our clients (old and new) to develop solutions for them. Finally, and most importantly, we have the Business Support team: HR, logistics and finance. Without them, we'd all be lost!
Our offices
Hove
Our Hove office (Public-i Towers, as it's affectionately known) has been our home for 12 years. We have a great view of the Channel over to the Rampion wind farm. The office is very near to the centre of Brighton and also opposite a patisserie, which is always a temptation!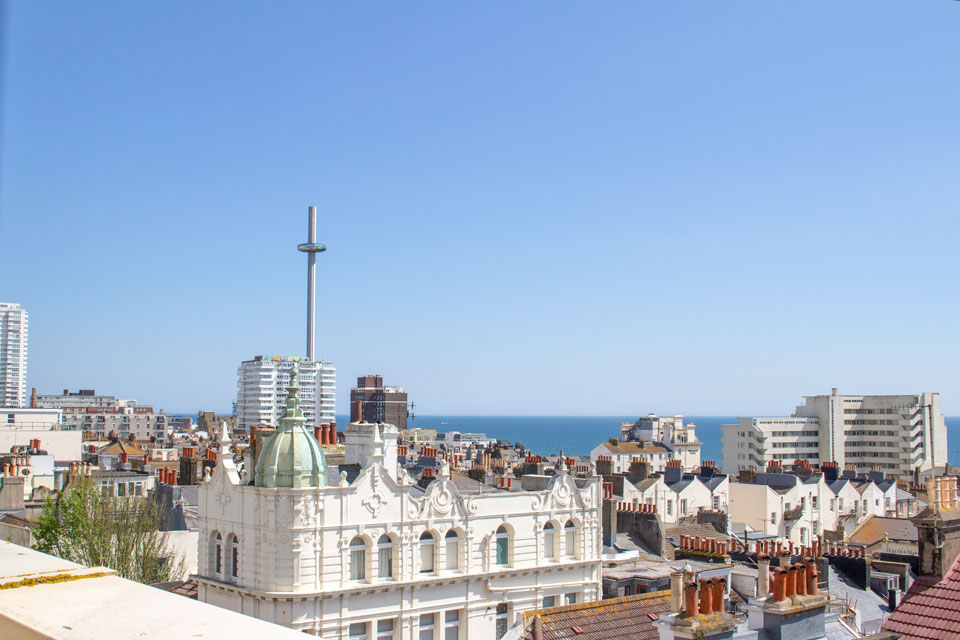 Halifax
Our Halifax office is also our distribution hub; strategically placed for the North of England, Midlands and Scotland. It's a brand-new complex and we moved in in late 2018. With an office suite upstairs and warehouse space downstairs, it's the perfect place for our technical team to build and test hardware prior to it being sent out to clients.
Are you interested in finding out more? Fancy a change in career? Check out our current vacancies on our careers page.