We are very pleased to announce that our KnowledgeBase is now live.
Webcasting and AV can be complicated, which is why we've developed KnowledgeBase: a centralised help-platform for our Connect and audio-visual clients. Through KnowledgeBase clients can find information on how to use Webcaster, conference systems, answer FAQs and learn how to use different functions.
Clients can access this via their Admin area: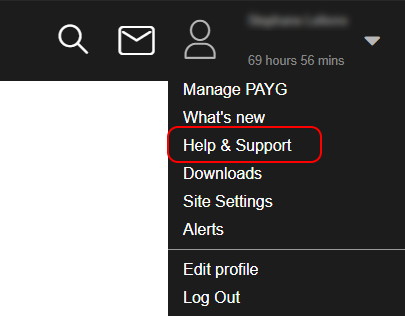 What does this mean for clients?
KnowledgeBase will give clients the ability to find solutions to the most commonly asked questions quickly and easily, without having to raise an issue through our service desk.
Service Desk Technician Chrissie says:
When things go wrong it can put a lot of pressure on our operators. It's important to us to resolve issues as efficiently as possible: gaining the information needed quickly can sometimes be the difference between a meeting taking place or not. We realise that for someone who has not used the software and equipment before the systems can be quite intimidating to begin with, we hope that by sharing guides and documents on how to use the site and software will help to make this process easier.
We hope that KnowledgeBase will support new clients' face-to-face training and help them to grow in confidence in using their new webcasting software and audio-visual hardware. The articles are grouped by topic and are searchable, so it's easy to find what you need.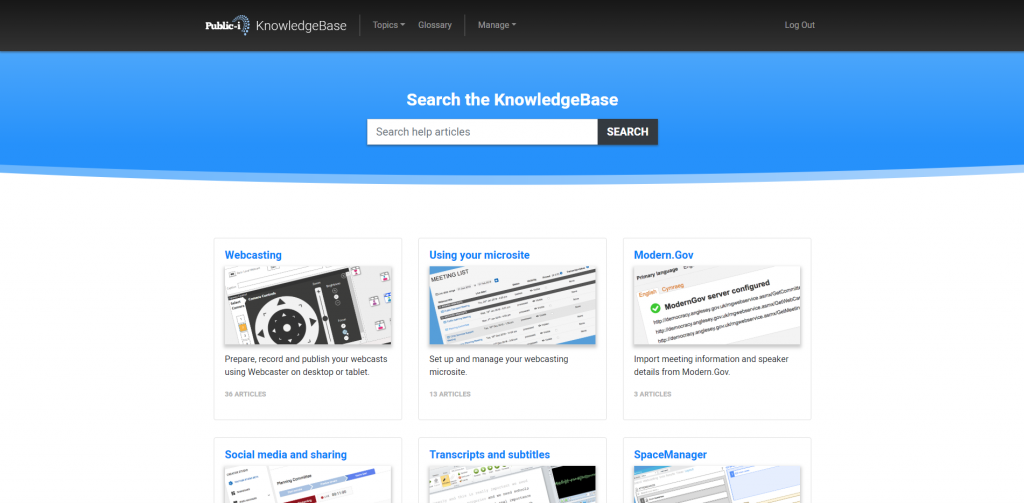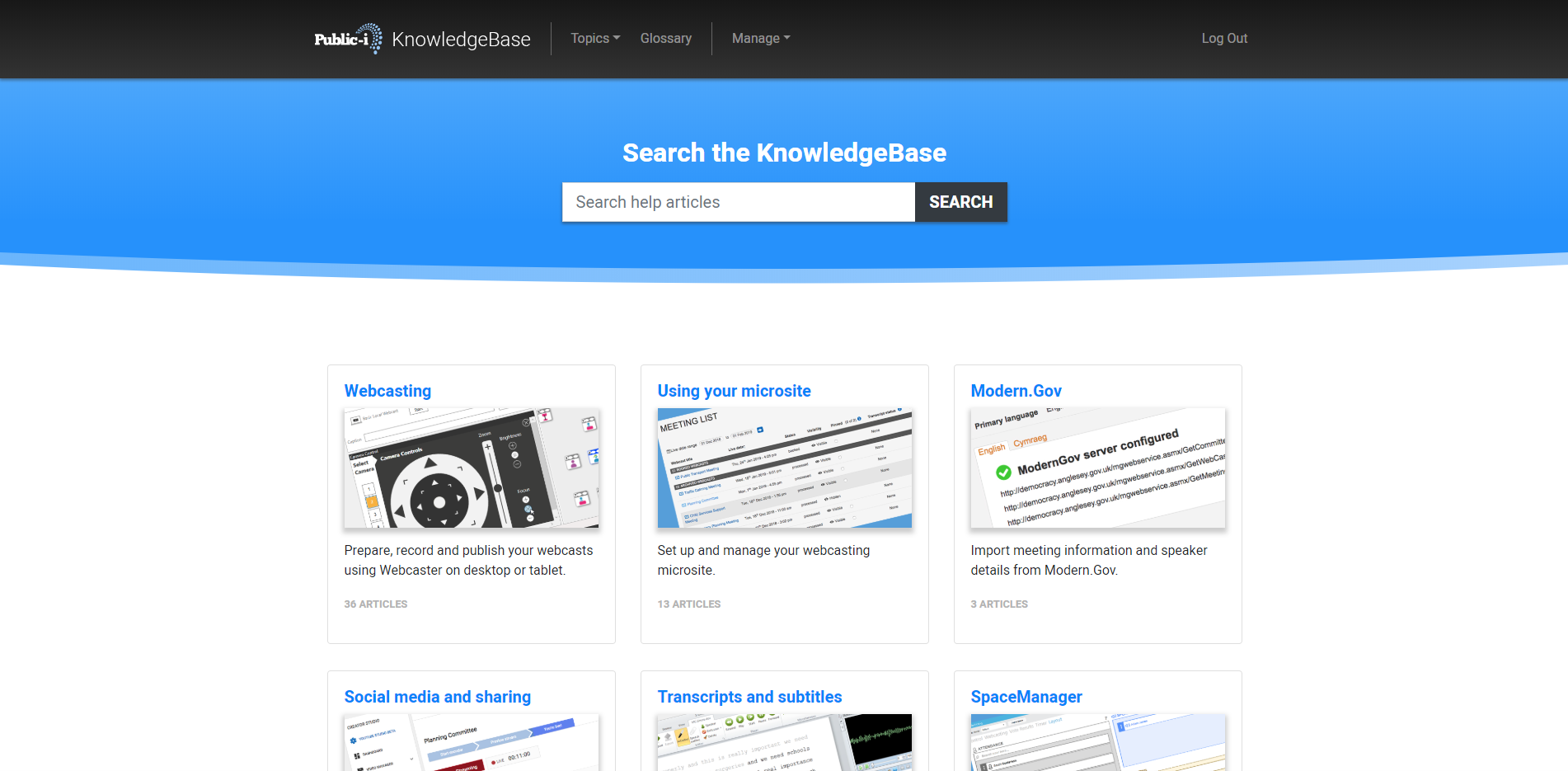 Connect is a feature rich platform, but some longstanding clients don't yet use all the functionality. KnowledgeBase will support these clients to find out about advanced features such as social media integration and subtitling and try using them in confidence.
What's next for KnowledgeBase?
KnowledgeBase will be an ever-expanding repository and we're already working on the next batch of articles. We're really keen to hear from clients about what would be most useful for them: this will be a big part of this year's User Groups.
If there is anything you want us to cover, let us know by getting in touch with Helpdesk – helpdesk@public-i.info