The most sophisticated focus group technology on the market today
For group discussions and boardroom meetings. Discreet capture with pure clarity.
InCamera is a multi-camera solution that allows the viewer to see each respondent, pack shot or stimulus material clearly, all in HD quality.
What makes InCamera unique
Subtle set-up tailored for the ambience of your room

Tablet control for simple and precise moderation

Innovative ceiling microphone directs cameras automatically

Simple manual switch for respondent, stimulus material and pack shots
User-friendly client portal for instant communication with the moderator

On demand archive for your clients

Fully serviced with 24/7 real-time support

Client messages posted on the microsite are sent directly to the moderator's tablet
Since 2000, Public-i has been creating better meeting spaces. With InCamera we've designed the best experience available.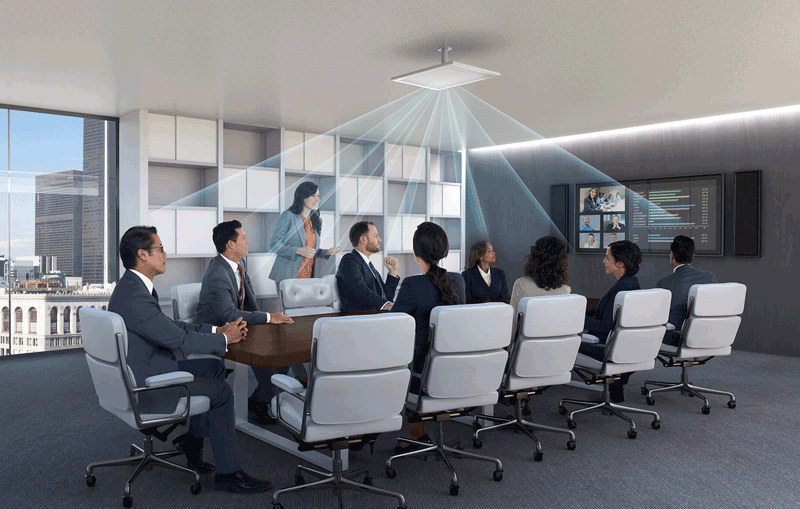 Developed by experts
As pioneers of live streaming, we offer an unparalleled user experience. Access to this microsite is securely locked and only available to moderators and clients.
Cutting-edge technology
InCamera is suitable for up to eight speakers in group discussions. There is minimal set-up as our intuitive microphone remembers participant positions.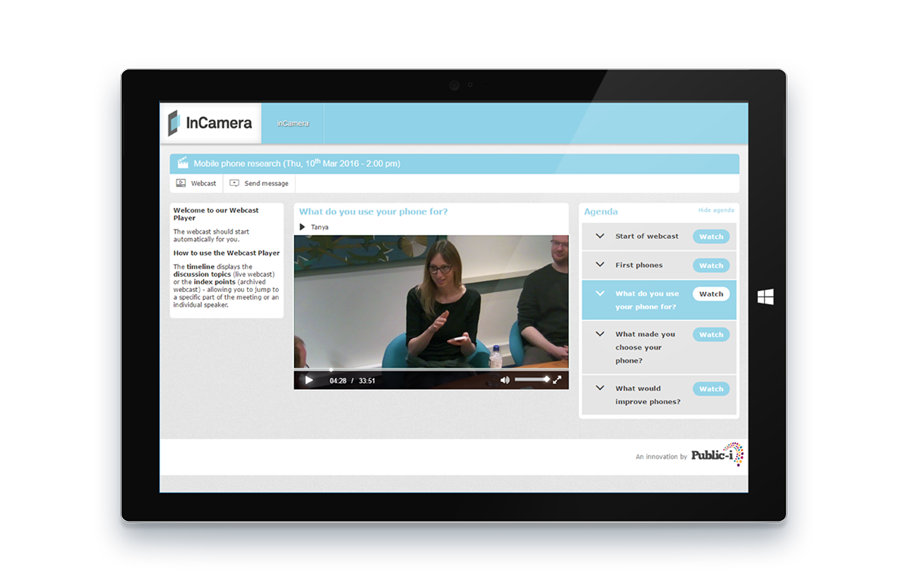 Holding a group discussion?